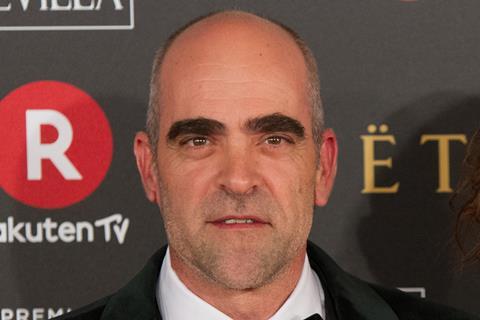 London and Paris-based production, finance and sales company Film Constellation has boarded sales on upcoming Spanish thriller Fatum, directed by Juan Galiñanes, and currently in production.
It stars Spanish talent including Cell 211 and Sky High star Luis Tosar, Unknown Origins' Álex García, The Skin I Live In's Elena Anaya and Elite's Arón Piper, and will shoot in Spain.
Universal Studios will release the film in Spain next year.
The thriller unfolds as a compulsive gambler and an elite sniper meet when a local betting house gets robbed. When a gunshot is fired, the next 24 hours sets them on a race against time.
Borja Pena and Emma Lustres of Spanish outfit Vaca Films, whose credits include Sky High, Netflix's The Mess You Leave Behind and Cell 211, are producing, in association with Playtime, with the participation of Prime Video, RTVE, CRTVG, and the support of ICAA and Xunta de Galicia.
Galiñanes' previous work includes Spanish TV series Serramoura and co-writing Paco Plaza's 2019 thriller Eye For An Eye, also starring Tosar.
"The demand for escapism and entertainment continues to grow," said Leo Teste, director of sales at Film Constellation. "After selling out worldwide on Paco Plaza's Eye For An Eye and Daniel Calparsoro's Sky High, we are thrilled to launch in the market Fatum, another high-stake Spanish thriller with commanding performances."