Film and media agency Film London has identified 1.25 million sq ft of alternative stage space in the capital in a bid to satisfy growing demand.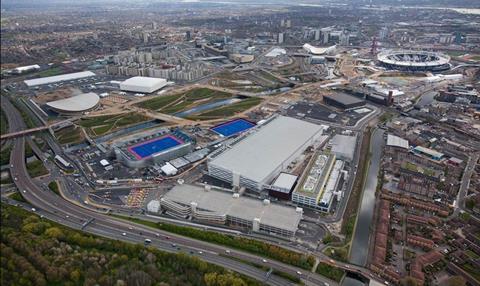 It said it has assessed and found locations that the production community is not aware of, and is now matching appropriate space to enquiries.
Among the non-traditional venues are the iCity at the Olympic Park and the ExCel Arena. Film London said a number of TV companies had already enquired about shooting in the former Olympic Broadcast and Press Centre, which comprises five potential studio spaces with a combined volume of 70,000 sq ft.
Exhibition and events venue ExCel in London's Docklands has already hosted commercials and 2005 movie Batman Begins, but no TV drama to date. It comprises 500,000 sq ft of warehouses, which can be shortened.
High-end US TV productions are increasingly eyeing the UK's alternative spaces after Game Of Thrones and Da Vinci's Demons led the way.
For example, 24: Live Another Day, the limited series follow-up to Fox's thriller, starring Kiefer Sutherland, is to set up home in the Gillette Building in west London, which housed US action film Red 2 last year.
Fortitude, Sky Atlantic's co-production with Starz, is also due to shoot in a non-traditional studio space next year. Alternative spaces allow privacy and better rates, but pose challenges around sound, insulation, power, lighting and parking.
Kudos Film and Television head of production Allison Barnett said using them was "part of our culture". "We've set up in old hospitals, old schools. You name it, we've been there."
Kudos shot Spooks and Hustle in the Peek Freans factory in Bermondsey, south London, and has also shot at former MoD site Longcross Studios in Chertsey. "We've just shot The Smoke for Sky 1," said Barnett.
"Three Mills did a great deal on the office space, but we shot at the Tate & Lyle building in Greenwich. It's good to get different parts of London on screen, which is why the Olympic Village could be great."