FLAMIN Productions backs new works from Uriel Orlow, Karen Mirza & Brad Butler and Charlotte Ginsborg.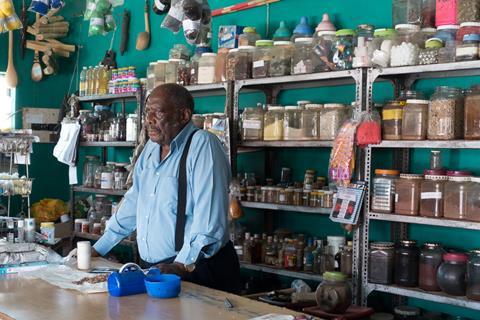 Film London Artists' Moving Image Network (FLAMIN) has announced the latest round of FLAMIN Productions Development Awards for London-based artist filmmakers.
Uriel Orlow, Karen Mirza & Brad Butler and Charlotte Ginsborg will receive funding and bespoke mentoring to develop three new projects:
The King Against Mafavuke Ngcobo
Director Uriel Orlow recently received the Art Prize from the City of Zurich. Set against African landscapes, The King Against Mafavuke Ngcobo will explore medicinal plants as dynamic agents linking nature and humans and raise questions around issues such as the commercialisation of indigenous knowledge.
The Susurluk Scar
Winners of a Paul Hamlyn Foundation Award for Visual Arts 2015, directors Karen Mirza and Brad Butler will explore Turkey's Susurluk Scandal, which provoked speculation on the close relationship between the Turkish government, the armed forces and organised crime.
Damselfish
Tom Pietas holds the world record for holding his breath under water (22 mins 22 secs), a feat that confounds scientists. He is the central character in Charlotte Ginsborg's experimental hybrid documentary which explores psychological states of mind through performance and choreography.
FLAMIN Productions previously funded Ben Rivers' feature Two Years at Sea, Elizabeth Price's West Hinder, which formed part of her 2012 Turner Prize-winning exhibition, and Sebastian Buerkner's The Chimera of M., which won the Tiger Award at the International Film Festival Rotterdam.
Titles from the most recent FLAMIN Productions slate include Sarah Turner's Public House, Beatrice Gibson's Crippled Symmetries and Turner Prize-winner Mark Leckey's Dream English Kid 1964-1999AD. All received their world premieres at this year's BFI London Film Festival.
Larissa Sansour's In the Future, They Ate From the Finest Porcelain premiered at the Dubai Film Festival on Dec 16.
Adrian Wootton, CEO of Film London and the British Film Commission, said: "Our mission with FLAMIN Productions is to identify innovative, versatile, boundary-pushing filmmakers whose work will startle, surprise and stimulate debate.
"The three projects we've selected for development explore vastly different themes but meet these core aims and it will be exciting to see how they develop with FLAMIN's expert support, guidance and mentoring before ultimately pitching for £30,000 of production funding."
FLAMIN Productions is based around an open submission process, through which projects are selected to receive development support before submitting a tender for production funding.
This year's projects were assessed by a panel comprising of Laura Sillars, artistic director, Site Gallery, and Helen de Witt, head of cinemas, BFI.