The 'F-rating' has been adopted by cinemas, festivals and IMDb.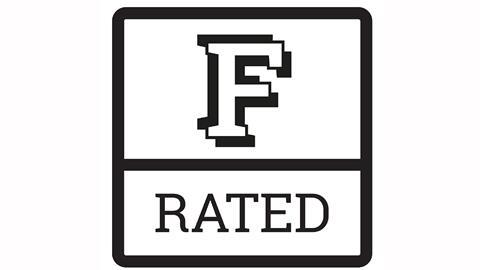 A campaign to introduce a movie rating that highlights significant roles for women is gaining traction.
The 'F-Rating' is the brainchild of Holly Tarquini, the director of the Bath Film Festival, and signifies if a film features women in a prominent on or off camera role.
Explaining the rating to the BBC, Tarquini said: "If our films have a female director, a female lead who is not simply there to support the male lead, or are specifically about women then they will receive an F-Rated stamp of approval."
The campaign began at the Bath Film Festival in 2014 but has now been adopted by 40 cinemas in the UK, including the Genesis Cinema and the Barbican Cinema, both in London.
The F-Rating, inspired by traditional BBFC classifications such as PG or 15, is also now being used by film database IMDb.
The site will also encourage users to add the F-Rating to all relevant IMDb entries at a hackathon event in March.
The Genesis Cinema, which already uses the F-rating in its programme, is promising to screen at least one F-Rated title every week throughout 2017.
The Barbican Cinema is also planning to run a series of events highlighting the impact of women in the film industry.
Barbican Cinema curator Gali Gold said: "The F-Rating is a simple and effective way to signpost films where the stories are told by and about women and to highlight the issue of gender imbalance within the film industry. We're very pleased to support this initiative across the cinema programmes."
Tarquini said she came up with the idea after noticing in 2014 that fewer than 5% of that year's top 250 films had been directed by women.
She said: "It's always exciting when new organisations decide they want to join us in shining a light both on the brilliant work women are doing in film and on how far the film industry lags behind most other industries when it comes to providing equal opportunities to women.
"But our real goal is to reach the stage when the F-Rating is redundant because 50% of the stories we see on screen are told by and about film's unfairly under-represented half of the population: women."