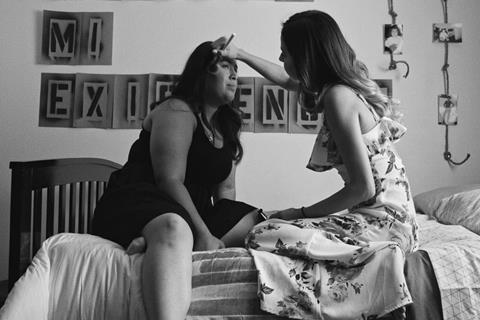 Andrew Herwitz's The Film Sales Company has come on board to handle worldwide sales on La Leyenda Negra (working title) ahead of its world premiere at Sundance later this month.
Patricia Vidal Delgado made her feature directorial debut and Marcel Perez and Alicia Herder produced the exploration of millennial Latin X children in high school today.
The story screens in Next and is told through the eyes of newly enrolled student Aleteia, who has the grit, intelligence and ambition to deal with her classmates' scorn, but is put to the test when new immigration regulations throw her dreams into jeopardy.
Aleteia unexpectedly befriends Rosarito, a popular girl who is tired of her vapid clique and drawn to Aleteia's resilience, much to the annoyance of queen bee Monica. As the girls grow closer, Aleteia becomes more determined than ever to fight for her right to stay in the home she has always known.
Monica Betancourt stars alongside Kailei Lopez, Irlanda Moreno, Justin Avila, Sammy Flores, and Juan Reynoso.
La Leyenda Negra premieres in Next on January 27 and screens again on January 29, 30, 31, and February 1.
"It is so exciting to witness this new generation of immensely confident talent, both on and off screen," said Herwitz. "I was crying by the end of the film. This is a movie like no other."