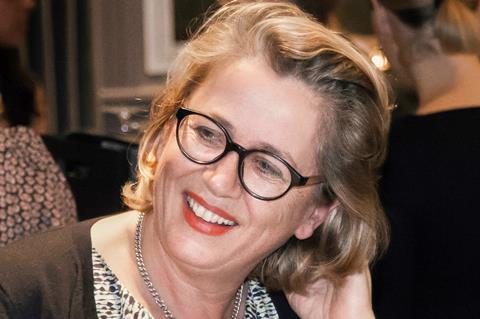 Film4 and the National Film and Television School (NFTS) are launching the Sue Bruce-Smith scholarship in honour of the late Film4 deputy director, an influential figure in the UK's independent film scene who died in May 2020.
Established with an initial £50,000 donation from Film4, the Sue Bruce-Smith Scholarship was announced at the NFTS' 50th anniversary fundraising gala on September 7 in London. It will commemorate Bruce-Smith's achievements and pioneering contribution to the UK film industry.
The scholarship is earmarked for emerging producers and will enable prospective students to secure a space on the NFTS's Producing MA course.
Bruce-Smith joined Film4 in 1997 where she spent two decades of her career. She also had stints at the BFI, BBC Worldwide and Palace Pictures.
During her time at Film4, she worked on a slate that included Slumdog Millionaire, Three Billboards Outside Ebbing, Missouri, Room, The Last King Of Scotland, This Is England, 12 Years A Slave, You Were Never Really Here, Amy and The Favourite.
"Sue's skillset spanned the creative and business end of the production process," said Film4 director Daniel Battsek. "But it was her deal-making savvy allied to her understanding of the nuts and bolts of production and empathy for the creative process that made her the best ally a producer could hope to have in their corner. She was also deeply committed to public service, as passionate about finding new and diverse voices as championing headline acts."
NFTS director Jon Wardle added that the scholarship "will make a huge difference" to rising producers who would otherwise not have the means to join the film school's course and "follow in the footsteps" of Bruce-Smith.
NFTS and Film4 will welcome further donations to boost funding for the Sue Bruce-Smith scholarship.