EXCLUSIVE: Titles include Cambodia's first LGBT-themed film.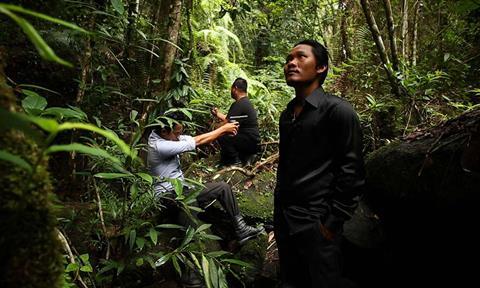 Hong Kong-based sales company Asian Shadows has picked up its first two Cambodian titles: Sok Visal's Poppy Goes To Hollywood and Gems On The Run, co-directed by Sok and Quentin Clausin.
Cambodia's first LGBT-themed film, Poppy Goes To Hollywood follows a loser on the streets of Phnom Penh, who is forced to go into hiding with his older brother, a transgender performer, when he witnesses a gangland murder.
A director's cut of the film, which was released in Cambodia last year, is currently in post-production. Gems On The Run, which was Sok's 2013 debut feature, revolves around a cop who travels with a gangster to the funeral of a mutual friend, unaware his companion is smuggling stolen jewelry.
Anne-Sophie Lehec, Asian Shadows head of sales and festivals, said: "The way Sok addresses Cambodia's changing society convinced us to get on board and help his films to be seen globally."
Before venturing into Cambodian cinema, Asian Shadows focused on selling Chinese, Japanese and Indonesian films. Two of its recent titles – Wang Xuebo's Knife In The Clear Water and Norihiro Niwatsukino's Suffering Of Ninko – will screen at the upcoming Hong Kong International Film Festival.