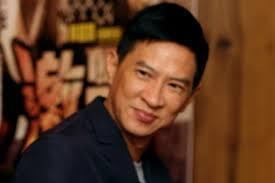 China's Perfect Village Entertainment has joined Grand Canal Pictures and Hong Kong's Mei Ah Films Production to produce Hong Kong courtroom drama Guilt By Design.
Nick Cheung will star in the film, which has been written and will be directed by a trio of Hong Kong filmmakers – Lai Siu-kwan, Sze Pak-lam and Lau Wing-Tai. Derek Yee, Jason Guo and Ellen Eliasoph will produce.
Selected for HAF in 2016 (under the title Hypnotize The Jury), the project tells the story of a juror who discovers that his daughter has been kidnapped and is under pressure to ensure that the person accused in the trial is acquitted.
Other behind-the-scenes talent on the film includes cinematographer Cheung Man-po (SPL), art director Tsoi Wai-yin (Line Walker) and action director Chin Kar-lok (Cold War 2).