EXCLUSIVE: Japanese sales outfit scores deal on historical sumo drama.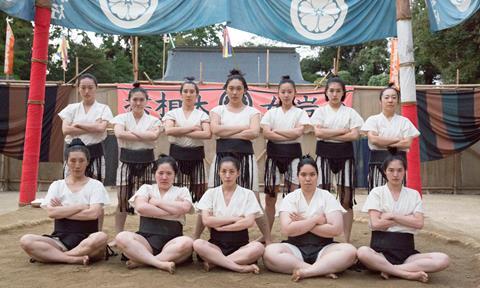 Japan's Free Stone Productions has sold historical drama The Chrysanthemum And The Guillotine, directed by Takahisa Zeze (Heaven's Story), to China (Bright East Films).
Based on a little-known Japanese story around the time of the Great Kanto Earthquake, which destroyed Tokyo in 1923, The Chrysanthemum And The Guillotine explores a romance between a professional lady sumo wrestler and a young anarchist dreaming of a classless society.
The film won the $15,000 Bright East Films award at last year's Asian Project Market at the Busan International Film Festival. Bright East Films subsequently decided to buy all rights for China.
"This is a great kickstart for Japanese films, to have this attention from the China market. It means if the content is strong enough, we can sell titles even when they are not yet completed," said Miyuki Takamatsu, CEO at Free Stone Productions.
Now in post-production, the film is scheduled to be completed by fall 2017.