EXCLUSIVE: Sales company inks raft of deals on Finland-Norway co-production.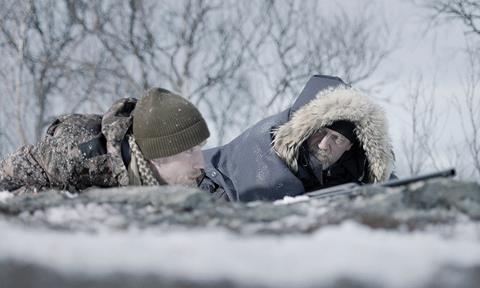 LevelK has closed a first round of deals for debut feature director Jussi Hiltunen's action drama Law Of The Land, starring award-winning actor Ville Virtanen (Sauna, Bad Family).
The Finland-Norway co-production sold to China (Lemon Tree Media), Belgium, Netherlands, and Luxembourg (Just Entertainment) and Czech Republic, Slovak Republic, Hungary, Poland, Romania, Moldova, Croatia, Slovenia, Serbia, Kosovo, Montenegro, Bosnia-Herzegovina, Macedonia, Albania and Bulgaria (HBO Central Europe).
Set in the Arctic desert of the North on either side of the Finland-Sweden border, Law Of The Land is a "modern western" that follows Lasse, a retiring policeman who gets caught up between his legitimate and illegitimate sons who are trying to kill each other. With the conflict filling the area with an atmosphere of vengeance, Lasse is forced to confront his past mistakes as he tries to prevent violence.
The film also features Antti Holma, Mikko Neuvonen and longtime Ingmar Bergman collaborator Pernilla August. Finnish director Hiltunen is an award-winning shorts director whose All Hallow's Week was selected for the Berlinale in 2012.
Law Of The Land is produced by Finland's Making Movies in co-production with Norway's Sweet Films and FilmCamp. With a budget of $2.6m (€2.4m), the film was financed by Finnish Film Foundation, YLE, Eurimages, Norwegian Film Institute, Creative Europe Programme of the European Union and FilmCamp.