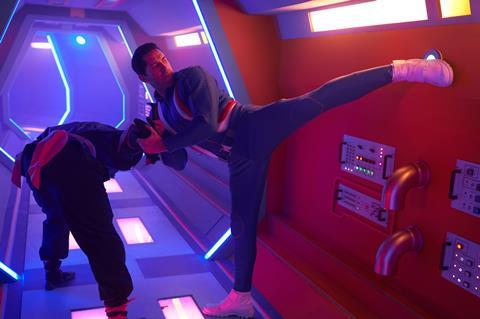 Well Go USA has acquired North American rights from London-based Fae Film & Television Ltd to sci-fi comedy and Filmart Online sales title Max Cloud starring Scott Adkins, John Hannah, and Lashana Lynch.
Fae handles international sales and is looking to close deals in key remaining territories the UK, Australia, Germany, Japan, and China.
Martin Owen (Twist, Let's Be Evil) directed Max Cloud, which will debut in the US on VoD in December and follows a teenage gamer who unwittingly enters a portal on her video game and lands in an intergalactic prison.
Her only hope of escape is to team up with the titular space hero. Tommy Flanagan rounds out the key cast.
Sally Collett and Martin Owen wrote the screenplay and producers are Matt Williams, Alan Latham, Tom Mattinson, and Phil McKenzie.
Loni Farhi, Phillippe Martinez, and Goldfinch's Kirsty Bell serve as executive producers.