EXCLUSIVE: Russian sales company inks Asia deals with Runaway-Luminosity Distribution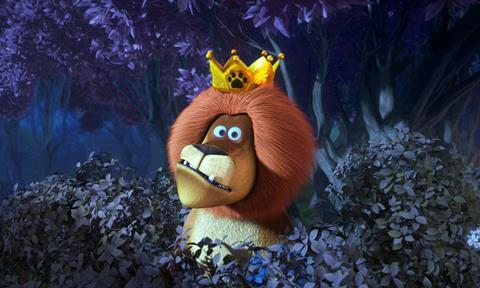 Russian animation sales outfit Wizart has inked deals on recently completed 3D family feature Fantastic Journey To Oz with Runaway-Luminosity Distribution for India, Bangladesh, Pakistan, Nepal, Sri Lanka, Bhutan, Afghanistan and the Maldives.
Melnitsa Studio's spin on The Wizard Of Oz classic tells the story of the cunning Urfin whose plot to rule Magic Land is undone by Dorothy and her friends.
Director Vladimir Toropchin's film is written by Alexandr Boyarsky. Producers are Anton Zlatopolsky, Sergey Selyanov and Alexander Boyarsky.
"Runaway-Luminosity Distribution is proud to be associated with the animated retelling of the classic story of Wizard of Oz. The animation quality of the film and storytelling is world class and we are very happy to bring this timeless story to a new generation of young audiences," said Sailesh Dave, managing partner of Runaway-Luminosity Distribution.
Russian animation has been making headway in Asian markets. In 2015, the debut instalment of Wizart's 3D animated franchise The Snow Queen became the first Russian animated feature released in China.
The Snow Queen 2 got a wide release in 2016, grossing $5m, while the company's Sheep And Wolves is set for release this summer. Flame Node Entertainment handled the trio in the market.
All three Snow Queen films received a release in Korea – the first two films via Next Entertainment World and the third launching earlier this year via Cinema Republic.
Separately, European distributors from Norway (Storytelling Media) and Hungary (ADS Service) have picked up Sheep And Wolves while The Snow Queen 2 has recently sold to Spain (Vercine).
Wizart has also signed a deal with Universal Pictures Video France and KLB to release The Snow Queen 3: Fire And Ice in French-speaking territories.