EXCLUSIVE: Cheng Wei Hao returns to direct sequel to popular Taiwanese horror.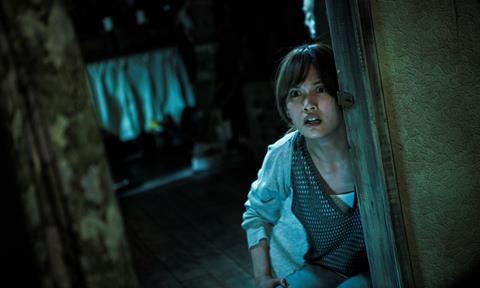 Hong Kong-based Young Live Entertainment is launching sales on The Tag Along 2, the Taiwanese horror sequel based on the popular urban myth about the Little Red Girl.
Once again produced by Hank Tseng and directed by Cheng Wei Hao, the horror will bring back the original's star Hsu Wei Ning and River Huang. Joining the cast are two winners of Taiwan's Golden Bell best actress award: Rainie Yang and Francesca Gao, who will play a social worker and unstable mother respectively.
Through the tales of the three women, the sequel will reveal the identity of the little red girl who is kept a mystery in the first film.
Currently in post-production, the $1.5m follow-up is mainly financed by Taiwanese companies CMC Movie Corp, Sky Films and Tseng's Once Upon A Story.
The film is scheduled to open in Taiwan in August during the Chinese hungry ghost month. The first Tag Along, released in 2015, became the biggest locally financed and produced horror in Taiwan and won Hsu a best actress award at last year's Taipei Film Festival.
Other Taiwanese films on Young Live's slate include adventure comedy Lost Hero directed by Hero White and Wu Zhen Ya and starring Jacky Wu and Wan Guopeng, and Wang Dan Nan's comedy Hidden Treasure In The Mountain with Esther Huang, Soda Voyu and Sakinu. Both titles are in post-production.