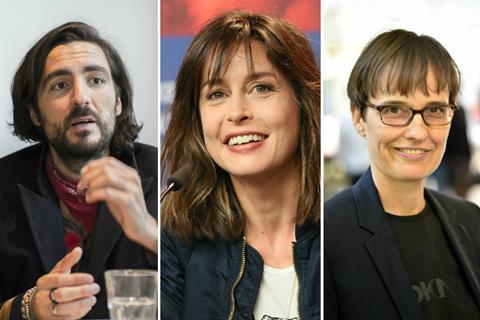 The line-ups for six juries at this year's Filmfest Hamburg (Sept 26 to Oct 5) have been revealed.
The all-German jury that will award the Hamburg producer prize for German cinema productions includes actress Susanne Wolff (Styx), director Ilker Çatak and editor Sebastian Thümler, who worked on Özgür Yildirim's Only God Can Judge Me. The award comes with a €25,000 cash prize.
Judging the German producer in an international co-production award (also worth €25,000) are Serbian cinematographer Ivan Markovic, Swiss producer Ivan Madeo and German-Swiss dramaturg and curator András Siebold.
The all-German jury for the Hamburg producers award for German TV productions is actress and screenwriter Natja Brunckhorst and producers Friedrich Wildfeuer and Ilona Schultz.
Documentaries and features in the Veto! section for socially committed cinema will compete for the €5,000 Friedrich-Ebert-Stiftung prize, which will be awarded by director Helena Wittmann (Filmfest Hamburg 2017 with Drift), journalist and presenter Catarina Felixmüller and vice-president of the Hamburg Parliament Barbara Duden.
The jury for the Sichtwechsel film award, for directors who produce films in other countries, includes German director Tatjana Turanskyj, Serbian journalist and intellectual Sławomir Sierakowski and German dramaturg Rita Thiele. It comes with a €10,000 cash prize.
Finally, German director Marc Brummund, producer Dagmar Jacobsen and critic Knut Elstermann make up the jury for NDR Nachwuchspreis, awarded to first or second features across all sections.