EXCLUSIVE: Co-operative whose alumni include Corin Hardy and Rachel Dargavel rebrands as UK courses company run by former Salt MD Samantha Horley.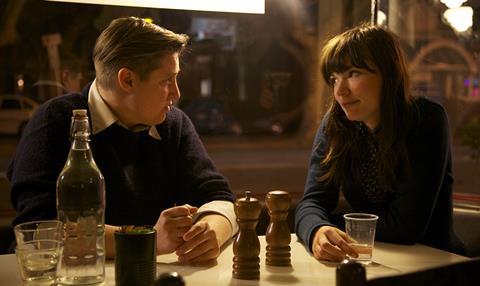 UK filmmaker collective The Vipers Nest, whose alumni include Corin Hardy (The Hallow), Kevin Lehane (Grabbers) and Rachel Dargavel (Norfolk), is to relaunch as a training and courses brand under the stewardship of its founder, the former Salt MD Samantha Horley.
The first course, presented in association with cinema app Usheru, will be 'How Low Can You Go? Swapping Money For Imagination', a two-day low-budget film course in June presented by consultant and producer Stephen Cleary, whose credits as story consultant include 2014 Sundance and Berlin winner 52 Tuesdays [pictured].
The Vipers Nest was originally set up in 2010 by former Summit and Polygram sales executive Horley as a co-operative aimed at supporting first-time writers, directors and producers working on commercial films.
"Everywhere I go I'm asked about The Vipers Nest, so it seemed bonkers not to do something with a brand that was so strong among filmmakers looking for support and information," said Horley.
"But I wanted to do something different, find new partners with the same ethos, and personally create or curate practical, good-value courses I could stand behind with the sincere aspiration to help build careers; hence bringing Stephen's course to the UK for the first time".
Cleary set up and ran Filmlab in Australia with the aim to to develop low-budget films including Sundance titles 52 Tuesdays and Shut Up Little Man! and SXSW comedy The Infinite Man.