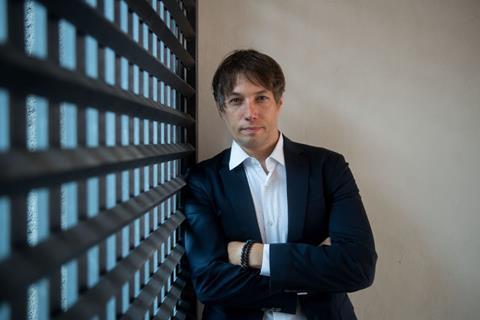 FilmNation has picked up worldwide sales rights to Red Rocket, Sean Baker's darkly comedic film that shot during the pandemic and marks the American director's follow-up to Oscar-nominated The Florida Project.
The film stars Simon Rex, Bree Elrod and Suzanna Son and centres on Mikey Saber, a struggling pimp who makes his money from women in the porn industry.
After he leaves Los Angeles and returns to his Texas home town where his estranged wife and mother-in-law live, a chance encounter with a worker in a local store pulls Mikey back into his former life.
Baker, who broke out with his 2015 drama Tangerine that was shot on iPhones, wrote the screenplay with Chris Bergoch, and produced with Alex Coco, Samantha Quan, Alex Saks, and Shih-Ching Tsou. Jackie Shenoo is executive producer.
It is understood FilmNation will not launch sales at next month's virtual EFM.