Speedee Distribution on Wednesday sued The Weinstein Company (TWC) for releasing Gold too close to The Founder and is seeking $15m in liquidated damages.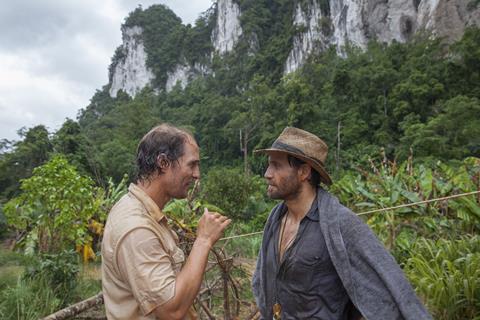 According to papers filed at the Supreme Court of New York on Wednesday, FilmNation subsidiary Speedee claims TWC was in breach of an agreement dated February 26, 2015, under which the companies agreed to co-finance The Founder to the tune of $25m, mostly paid for by Speedee.
The deal called for TWC not to release any other film in the US within one week before or after the theatrical launch of the McDonald's drama starring Michael Keaton.
TWC released The Founder on January 20, 2017, and released Gold, in which Matthew McConaughey plays a prospector in the Indonesian jungle, on January 27, 2017.
Speedee alleges both films appeal to the same audience and centre on a struggling businessman who manipulates others to achieve success.
The filing asserts that both films were marketed in the same way and in one instance appeared in advertisements on facing pages on the January 27 2017 edition of The New York Times.
"At all relevant times the two films have been marketed to potential moviegoers in the same way on TV, print and online, conveying an effective binary choice to the viewer: to see one movie or the other," an excerpt from the complaint reads.
TWC attorney Evan Chesler said: "The company did not breach the agreement and will defend itself in court."