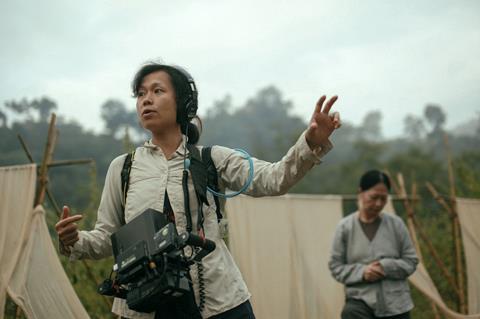 The world's most popular films are sending a message to girls and young women that leadership is mostly for men, according to new research from development organisation Plan International and the Geena Davis Institute on Gender in Media.
Even if women are portrayed in positions of leadership, they are still shown as sex objects in most films.
The research, which analysed the 56 top-grossing films of 2018 in 20 countries, found that of the characters in leadership positions, women and girls are four times more likely than male characters to be shown wearing revealing clothing (30% compared to 7%); nearly twice as likely to be shown as partially nude (15% compared to 8%) and four times more likely to be shown completely naked (2% compared to 0.5%).
"Girls need to see themselves reflected on screen and to see positive and authentic characters that can inspire them," said actress and activist Geena Davis. "Content creators and storytellers in entertainment and media have an opportunity to support and influence the aspirations of girls and women and stop reinforcing damaging gender stereotypes."
Also, 15% of female leader characters saw the camera focused on their body parts in slow motion, compared to 4% of men.
"The bigger picture is that gender discrimination and harmful stereotypes still dominate on screen," said Anne-Birgitte Albrectsen, CEO of Plan International. "This undermines girls and young women and has a negative impact on their aspirations to leadership in all walks of life."
The report, entitled 'Rewrite her story: How film and media stereotypes affect the lives and leadership ambitions of girls and young women', reveals there are twice as many men as women in the films - 64% compared to 36% - and they speak twice as much (67% compared to 33%). Men in leadership positions are also much more visible: 42% of men, compared to 27% of women, are shown on screen as leaders.
The films were analysed in the US, India, Dominican Republic, Canada, Denmark, Germany, Honduras, Japan, Netherlands, Peru, Philippines, Vietnam, Sweden, Finland, South Sudan, Benin, Uganda, Sierra Leone, Zimbabwe and Senegal.
In addition to interviewing girls and young women around the world, the report also interviewed a number of leading global film professionals. They were: Canadian actress-writer-director Elle-Maija Tailfeathers (The Body Remembers When The World Broke Open); Indian producer Guneet Monga (The Lunchbox); Finnish writer-producer Elli Toivoniemi (Stupid Young Heart); Peruvian writer-director Melina León (Canción Sin Nombre); Vietnamese-American writer-director Ash Mayfair (The Third Wife); and Uganda-born write-/actress director Kemiyondo Coutinho (Kyenvu).
Further key findings in the report included:
In 2018, women comprised  just 20% of all directors, writers, producers, executive producers, editors, and cinematographers working on the top 250 grossing films in the US;
Not one of the 56 top-grossing films in 2018 was directed by a woman.
Only 1% of films employed 10 or more women in the above roles. In contrast, 74% of films employed ten or more men.
The report's three main recommended actions are:
To be it, they must see it. Make stories about female leadership visible and normal. Stories need to encourage young women's aspirations and ambitions, not undermine them;
Stop the sexualisation and the objectification of women and girls on screen and ensure content doesn't discriminate or reinforce negative stereotypes and behaviour;
Fund female filmmakers, programme makers and content producers. Invest more time and money in women and girls as storytellers while addressing harassment and discrimination in the workplace to encourage girls and women into key positions in the media industry.
The report praised the BFI's Diversity and encouraged other national governments to make funding to public and private media bodies dependent on the uptake of similar standards.
The full report is available here.