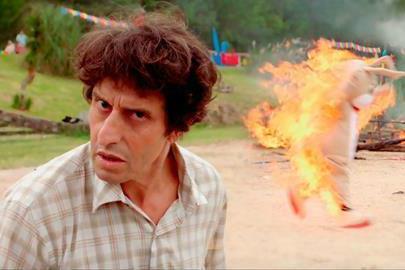 FilmSharks has struck an English-language remake deal with AGC Studios on LatAm comedy smash 10 Days Without Mom (Mama Se Fue de Viaje), days after Screendaily announced the Buenos Aires-based sales agent had brokered a Spanish remake with Sony Pictures International Productions.
Writer-producer team Eduardo Cisneros (associate producer on Mexican crossover hit Instructions Not Included) and Jason Shuman will write the screenplay about a man who takes care of his four childrenwith disastrous results when his wife goes on a liberating solo trip after 20 years of marriage.
Disney-backed Argentinian powerhouse Patagonik produced Ariel Winograd's (comedy hit No Kids) 2017 original starring Diego Peretti, which went on to earn more than $8m in Argentina and performed well across Latin America.
FilmSharks chief Guido Rud licensed the original in multiple territories and has in recent years has built a significant business in touting remake rights, cutting deals with Italy's Mediaset on Diego Kaplan's Argentinian comedy 2 + 2, and China's New Classics Media on Juan Taraturo's A Boyfriend For My Wife, among others. Last week Rud brought in Sony Pictures International Productions on the Spanish version, which Santiago Segura is shooting now in Madrid.
"We are very happy to work with our friends at AGC on their new venture, and hope we can have a long and fruitful relationship," said Rud.
AGC's head of Latino content Cristina Garza said, "Producing commercial, smart, Latinx-facing content is a priority for us at AGC. We are passionate about telling universal stories through a Latinx lens and Cisneros and Shuman have crafted something truly heartwarming, funny, nuanced and most importantly, entertaining".
Cisneros and Shuman recently wrote comedy the Fox Upgrade for Fox and pilot Star-Crossed for 20th Television/FBC.
Garza, AGC's vice-president of legal and business affairs Anant Tamirisa, and Weintraub Tobin Chediak Coleman Grodin on behalf of AGC Studios negotiated the deal with Rud.