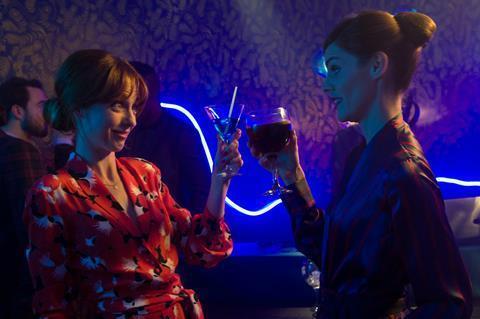 Guido Rud's Buenos Aires-based FilmSharks has struck key US and German deals on two titles on its EFM slate.
HBO Latino has picked up US pay-TV and SVOD rights to the rom-com thriller Get Her… If You Can (pictured), which receives its market premiere screening at EFM today (10).
Ines de León directed from a screenplay by Pablo Alén and Breixo Corral. The story centres on a struggling comedian and two pompous shipping heirs who encounter a shaman from the Amazon interior, a maritime captain, and two actors. Leticia Dolera from Rec [3]: Genesis stars alongside Javier Rey and Amaia Salamanca.
Santiago Segura from the hit comedy franchise Torrente and his Bowfinger International Pictures partner Maria Luisa Gutierrez produced the feature, which A Contracorriente will release wide in Spain on March 29. FilmSharks and Bowfinger worked together on comedy Almost Legends and Empowered.
FilmSharks chief Guido Rud negotiated the deal with HBO's vice-president of film programming Leslie Cohen and vice-president of business affairs Rebecca C. Vazquez.
The company is also selling remake rights on the project. AV Jet has pre-bought Taiwan, and Australia, Central America, South America, China, South Korea and France are under discussion for distribution and remake rights.
Separately, FilmSharks has licensed German-speaking Europe to Pandastorm owner Edel Germany on Segura's Empowered (Sin Rodeos) starring Maribel Verdu, the Spanish remake of Chilean rom-com No Filter (Sin Filtro). FilmSharks also handles remake rights.