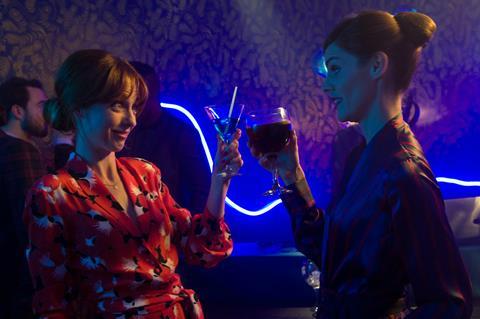 Buenos Aires-based FilmSharks has commenced sales at the AFM on Spanish rom-com thriller Get Her… If You Can (Que Te Juegas), which marks the first original film by Spanish telco giant Telfonica's pay-TV division Movistar+.
FilmSharks chief Guido Rud reunites with leading Spanish comedy star and producer Santiago Segura (hit comedy franchise Torrente) and his Bowfinger International Pictures partner Maria Luisa Gutierrez on the project. FilmSharks and Bowfinger worked together on comedy Almost Legends and Empowered.
Rud is also touting remake rights on the project, which Telefonica's film production head Gabriel Arias-Salgado described as a "My Fair Lady-style romantic comedy".
Get Her… If You Can centres on a struggling comedian and two pompous shipping heirs who encounter a shaman from the Amazon interior, a maritime captain, and two actors. Leticia Dolera from Rec [3]: Genesis stars alongside Javier Rey and Amaia Salamanca.
A Contracorriente is lining up a first quarter 2019 release in Spain. Ines de Leon directs from a screenplay by Pablo Alén and Breixo Corral.
"This is like Catch Me If You Can on a rom-com at the speed of Mission: Impossible and we expect strong sales for the completed film and remake too," said Rud.