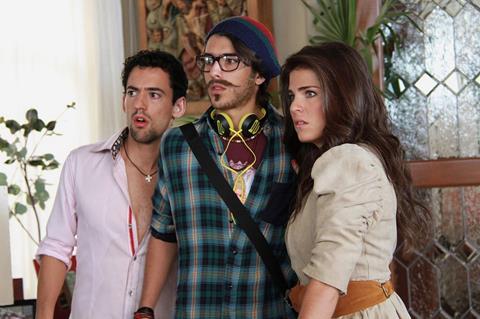 Buenos Aires-based FilmSharks' The Remake Co. has landed another key deal on one of its hottest titles, closing negotiations with New Classics Media for Chinese remake rights to Latin American smash The Noble Family.
Gaz Alazraki's Mexican comedy about a millionaire businessman who fakes his own bankruptcy in order to force his entitled children to find work was remade in Italian (Belli di Papa), and adaptations are in the works in France, Spain, and Germany.
A major US studio is understood to be backing the Chinese version and further details are expected shortly. Separately, FilmSharks is in advanced negotiations with a major player for the US remake.
Nosotros Los Nobles, Alazraki's 2013 Mexican film that spawned the remakes, sold 7.5m tickets across Latin America and remains a milestone release in the region.
"After a long bidding war with several clients it's a pleasure to finally lock a deal and work again with China's leading production company," said FilmSharks chief Guido Rud. "We feel it's the right partner for this project."
New Classics Media is in production on the Chinese remake of A Boyfriend For My Wife, the 2008 Argentinian rom-com that The Remake Co licensed.
Rud's stable of remakes rights includes Fabián Bielinsky's The Aura, and the upcoming high-concept comedy Crazy Heart.