EXCLUSIVE: Family animation will open in Latin America later this year.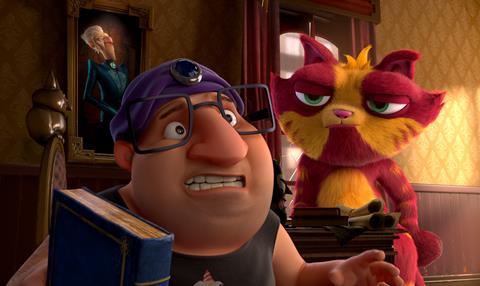 Fox International Productions has appointed FilmSharks to handle international sales excluding Latin America on the family animation Lino 3D.
Rafael Ribas directs from a screenplay he wrote with Estela Renner about a children's entertainer called Lino who grows tired of his job and his cat costume.
When the disgruntled entertainer seeks the help of a wizard, the mediocre magician transforms him into the thing he despises the most – his costume.
Fox International Productions and Start Anima produce the film, which is set to open theatrically in Latin America in the third quarter.
FilmSharks chief Guido Rud negotiated the deal with Fox International Productions and said: "The quality of the production and storyline of Lino are tremendous – we're looking forward to working on the release of this film with our distribution partners."
Rud's EFM sales slate includes You're Killing Me Susana starring Gael Garcia Bernal, and Inseparables, which scored a North American deal with Film Movement.