Dogwoof to handle international sales of Alex Gibney's music documentary and sets UK release date.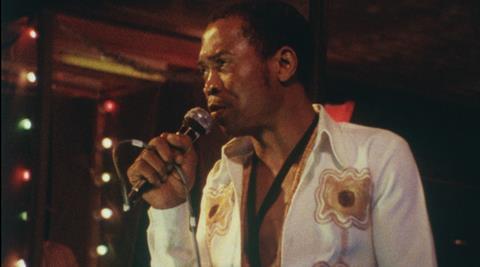 Finding Fela, the latest film by Oscar-winning director Alex Gibney (Taxi to the Darkside, The Armstrong Lie), has been picked up by Dogwoof for both UK distribution and international sales representation.
The deal was brokered by Oli Harbottle, head of distribution for Dogwoof, with John Sloss of Cinetic Media, and will see Dogwoof release Finding Fela in UK cinemas in September 2014. It will receive its UK premiere at Sundance London this weekend.
Dogwoof will also handle international sales in all territories excluding North America, Australia and New Zealand, Brazil, and Africa.
The film weaves together the history of legendary Nigerian musician Fela Kuti – his revolutionary music, his political activism, his notorious polygamy – with the behind-the-scenes story of how the 2009 Broadway show Fela! brought the musician to the attention of a new generation. Using archival footage and interviews with family friends and bandmates, along with scenes from the show both on stage and in the creative process, Gibney interlaces these strands to create a portrait of a talented musician and visionary.
It marks the second Gibney film Dogwoof has handled for UK distribution following the 2011 release of Client 9: The Rise and Fall of Eliot Spitzer.