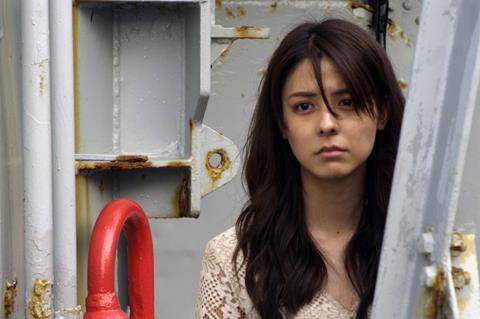 Seoul-based sales company Finecut has closed several territories on Kim Ki-duk's Human, Space, Time And Human, which is receiving its world premiere in Panorama Special, and Hong Sangsoo's Grass, premiering in Forum.
Human, Space, Time And Human has gone to Norway (AS Fidalgo), Japan (King Records) and Greece/Cyprus (Danaos Films). The Korean and Japanese-language film revolves around a small group of people on a sea journey who find themselves adrift in mid-air.
France's Les Acacias has picked up Grass, which marks Hong's return to Forum for the first time in 21 years since his debut feature, The Day A Pig Fell Into The Well. Starring Kim Minhee, Grass follows a woman observing various interactions taking place in a coffee house. Kim won Berlin's Silver Bear for best actress last year for Hong's On The Beach At Night Alone.
Finecut has also sold Shin Dong-seok's Forum title Last Child to Encore for worldwide inflight rights, excluding Taiwan. The film, about a couple who lose their son in a drowning accident, won the Fipresci prize at last year's Busan International Film Festival and best picture at the Seoul Independent Film Festival.
Encore has also acquired worldwide inflight rights to Kim Jin-mook's True Fiction and Kim Jong-woo's Home, which Finecut has also sold to Taiwan's Creative Century Entertainment.