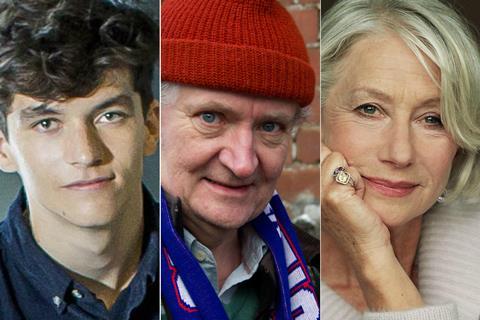 Fionn Whitehead has joined Jim Broadbent and Helen Mirren on the cast of Pathé's art heist comedy-drama The Duke, to be directed by Roger Michell.
The film will be presented to buyers at the upcoming American Film Market (AFM, November 6-13), and will shoot in January 2020 in Yorkshire and London.
Set in 1961, the story follows a 60-year-old taxi driver, played by Broadbent, who steals Goya's portrait of the Duke of Wellington from London's National Gallery. Mirren plays his wife with Whitehead as his son, as Bunton attempts to change the world and save his marriage via the theft.
Pathé will distribute the film in the UK, France and Switzerland, and will handle sales for the rest of the world.
Nicky Bentham is producing the film for Neon Pictures. Executive producers are Cameron McCracken and Jenny Borgars for Pathé; Andrea Scarso for Ingenious Media; and Hugo Heppell for Screen Yorkshire.
Whitehead was named a Screen Star of Tomorrow in 2016, ahead of his breakthrough role leading Christopher Nolan's Dunkirk.
He has since led Charlie Brooker's interactive Black Mirror episode Bandersnatch and has upcoming roles in thriller Don't Tell A Soul and sci-fi Voyagers.