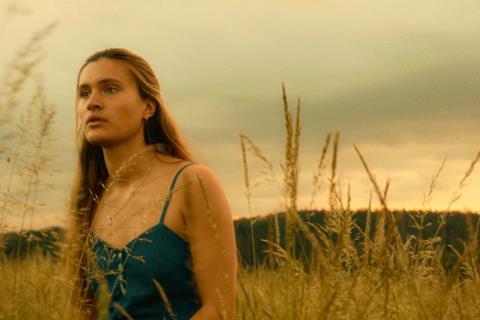 Emily Atef's Someday We'll Tell Each Other Everything, Rolf de Heer's The Survival Of Kindness and Matt Johnson's BlackBerry are the first titles to land on Screen's Berlin 2023 Competition jury grid.
De Heer's film leads with an average of 2.4, followed closely by the other two titles on 2.3.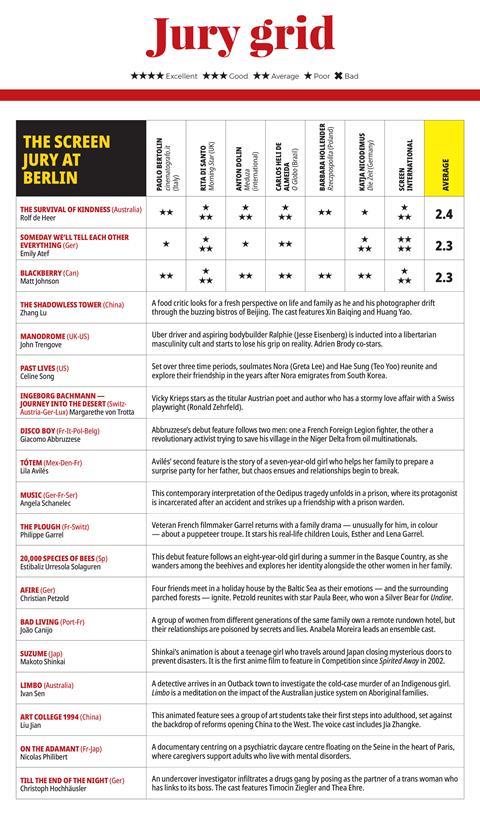 Click top left to expand
Seven critics are taking part in this year's jury grid and will mark all 19 films playing in competition.
The Survival Of Kindness received four three-star ratings (good) while Katja Nicodemus from Germany's Die Zeit was the only critic to give the film one star for poor.
It is de Heer's second outing in Berlin's Competition and the film is an allegorical drama about one woman's fight for survival. It features non-professional actress Mwajemi Hussein and was shot in Australia's outback.
Someday We'll Tell Each Other Everything is the only title so far to receive a four-star rating (excellent) – coming from Screen's own critic.
The drama stars Marlene Burow and Felix Kramer and follows a relationship between a 19-year-old girl and a man twice her age.
It scored an average of 2.3 from six scores with Barbara Hollender from Poland's Rzeczpospolita yet to award a mark.
Atef's last Berlin competition title, 2018's 3 Days In Quiberon, scored an average of 2.
Paolo Bertolin from Cinematografo.it and Anton Dolin from Meduza both gave the film a "poor" one-star rating.
Also landing on the grid was Matt Johnson's BlackBerry which scored a mix of two-star (average) and three-star ratings.
Charting the rise and fall of the ill-fated smartphone during the 2000's, the film features an ensemble cast led by Jay Baruchel, Glenn Howerton and Cary Elwes.
The next titles to land on the jury grid will be Zhang Lu's The Shadowless Tower and John Trengove's Manodrome.