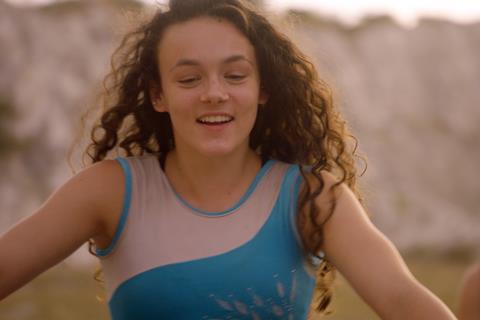 Eva Riley's directorial debut Perfect 10, produced as part of Creative England's low-budget iFeatures programme, has wrapped following a five-and-a-half week shoot in Brighton. It stars newcomers Frankie Box and Alfie Deegan.
The film tells the story of a 15-year-old gymnast focussed on her first competition. When a half-brother she didn't know existed turns up to stay, her world is turned upside down and she becomes caught up with her new brother's exploits.
"This is a film about complicated families, and about learning to have confidence in yourself," said Riley.
Riley's short film Patriot screened In Competition at Cannes in 2015. She was selected as a Screen International UK Star of Tomorrow in 2016.
Perfect 10 is produced by Bertrand Faivre and Valentina Brazzini for The Bureau Films and Jacob Thomas for Ngauruhoe Film. The Bureau's sales arm is handling international rights.
The project was developed via iFeatures in partnership with the BFI, BBC Films and Creative Skillset. Great Point Media also contributes to the funding of iFeatures.
Previous iFeatures films include Lady Macbeth and Apostasy.