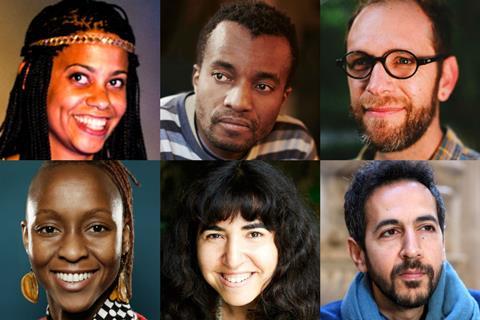 Realness, the African screenwriting residency created by Elias Ribeiro and Cait Pansegrouw of Urucu Media, has selected the projects for its 2018 edition.
Taking part in this year's programme are Kantarama Gahigiri (Tapis Rouge) and Kivu Ruhorahoza (Grey Matter) from Rwanda, Matthys Boshoff (Flesh Of My Flesh) from South Africa, Ng'endo Mukii (Yellow Fever) from Kenya and Reem Morsi (The Door) and Mohammed Siam (Whose Country?), both from Egypt.
The participants were selected by a panel of 16 industry figures, including sales agents Thembe Bhebhe and Efuru Flowers (Flourishing Films), Todd Brown (head of international acquisitions for XYZ Films) and literary agent David Kayser (Casarotto Ramsay & Associates).
They were chosen from more than 130 projects from 24 different countries.
The six selected filmmakers will move into the Nirox Foundation's residence and sculpture park in the Cradle of Humankind in South Africa on June 11, from when they will work on their projects for six weeks.
Following the residency, they will take part in co-production market the Durban Film Mart, with the opportunity to be invited to Locarno Filmmakers Academy, EAVE Producers Workshop, La Fabrique Cinéma de l'Institut Français, Torino Film Lab Meeting Event and TIFF Talent Lab.
Consultants for the programme include Selina Ukwuoma and Mmabatho Kau. The two will work in tandem, cross-consulting on all five selected projects.
Ukwuoma said, "There is a reason residencies such as the Sundance Labs and the MacDowell Colony are so sought-after. They offer the opportunity to withdraw from the world to create without distractions while exchanging ideas with other exciting artists and receiving expert feedback at carefully considered intervals. Realness brings that opportunity to Africa."
"These filmmakers herald an important and exciting new wave of African storytelling by Africans for Africans and the world. The strength of the projects and the talent driving them will benefit hugely from the expertise exposure and incubation that Realness offers and I look forward to see how they mature," added David Kayser.
Now in its third year, Realness provides the residency for five African projects each year, and has previously supported people from 12 different countries including Angola, Senegal and Kenya.
Realness projects
Tanzanite - Kantarama Gahigiri, Kivu Ruhorahoza
Flesh Of My Flesh - Matthys Boshoff
The Goat Sunday - Ng'endo Mukii
Bootleg - Reem Morsi
Blood And Honey - Mohammed Siam