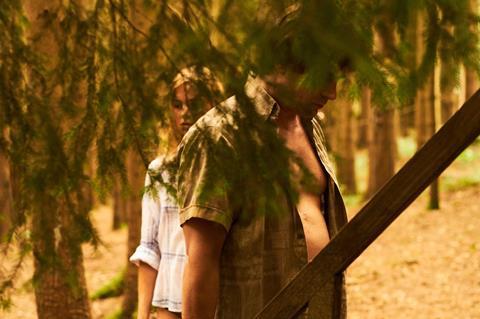 CONNeXT, the annual film and TV showcase run by Flanders Image, is leaving Ghent after four years and moving to Antwerp.
The event serves as an export platform for film and TV drama made in Flanders, and has previously presented hit titles such as Lukas Dhont's Girl, which won the Camera d'Or at Cannes in 2018, and Tim Mielants' Patrick, which picked up prizes at this year's Karlovy Vary and Fantastic Fest.
But after four years in the Belgian city, CONNeXT is relocating 40 miles east to Antwerp in 2020.
When asked about the move, Flanders Image and event manager Christian de Schutter told ScreenDaily: "CONNeXT will be five next year so we feel we are ready for the next step.
"It's not merely the move to a new city, we will also look at what we do, what we can approve or do differently, and whether we should also expand our scope to for instance VR or games. That also requires a larger capacity. We are fortunate that the City of Antwerp decided to get on board."
But although the event is growing, De Schutter added it is "definitely not our aim to turn CONNeXT into an impersonal market platform" and will remain invitation-only.
Those who have previously attended will be asked to complete a survey, asking about their experience of the event and what they would like to see changed.
De Schutter also said the City of Antwerp had already proved "a forward-thinking and enthusiastic partner that is willing to support our vision."
"Being the largest city in Flanders, it also provides plenty of new opportunities in terms of venues, among other things," said De Schutter, adding that further announcements will follow in the coming months.
The fourth edition comes to a close in Ghent today (Wednesday, October 9). It has attained a record number of 300 participants including festival reps from Cannes, Berlin and Toronto among others alongside sales agents, distributors, broadcasters and producers.
Running October 6-9, a total of 51 features, documentaries and TV series have been presented in various stages of production.
New film projects were presented by filmmakers including Adil El Arbi and Bilall Fallah, Hans Herbots, Veerle Baetens and Robin Pront, and new TV projects have been pitched by Panenka, Eyeworks and De Mensen.
In addition, the conference programme, titled CONTeXT, ran across three instead of two afternoons this year to allow more time for networking.
CONNeXT and CONTeXT are initiatives of Flanders Image, which is a division of the Flanders Audiovisual Fund.