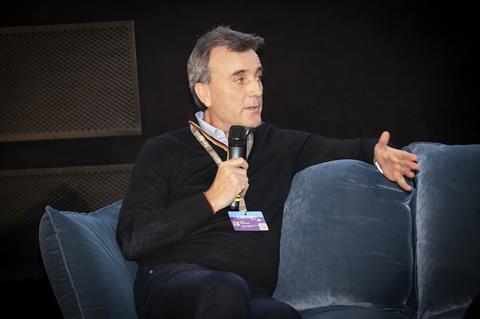 UK distribution and exhibition company Curzon is planning to give Bong Joon Ho's South Korean Palme d'Or winner Parasite a 16-week theatrical window in the UK, in what will be a break from its usual model of day-and-date releasing via Curzon Home Cinema.
The release will also see Curzon team up with an undisclosed streaming company which will take SVoD rights to the film, meaning it may not immediately play on Curzon's own platform at the end of the theatrical window.
"It's been a while since we have had a film where we could command enough demand from the bigger multiplex cinemas to warrant going through a theatrical window but we are going to do that on Parasite which will be a big change for us," said Curzon CEO Philip Knatchbull, who revealed the news during a keynote speech at Flanders Images' CONNeXT event in Ghent on Monday (October 7).
"It will be much wider and bigger than our usual releases with a much higher P&A spend. We think it has the potential to cross over to a much bigger audience even though it's a foreign-language film."
"We will have a deal with a streaming company that will pay us according to how much box office we make," Knatchbull continued. "If we were going day and date that box office would obviously be less than if it was a full release."
Curzon is working closely with Neon, the film's North American distributor. "They think they can get some major awards attention for it," said Knatchbull. "Not just best-foreign-language film, but best director, best writer etc. So we are going to have a much bigger P&A spend on it because of their confidence and if we can get some Bafta nominations and some Oscar nominations then it will create its own energy."
Curzon plans to release Parasite on February 7, 2020, two days after the Bafta Film Awards and three days before the Oscars. "We are gambling on that," Knatchbull admitted. "But we did it with The Handmaiden and we were successful with that."
The Handmaiden grossed £1.4m in the UK in April 2017. It was the last film to which Curzon gave a full theatrical window.
The UK will be one of the last territories in which Parasite will open. It is on course to be the most successful Palme d'Or winner at the global box office of all time. It has already taken over $70m in South Korea and nearly $12m in France, performances that have been keenly noted by Curzon.
"You have to ignore the fact it's Korean and concentrate on the groundswell of social media activity, the reaction of film festivals around the world, the incredible reviews and most importantly the box office performances of the film in other countries," said Knatchbull of the film which he said was his favourite title of the year.
Now all eyes are on Neon which is opening Parasite in North America this weekend on October 11.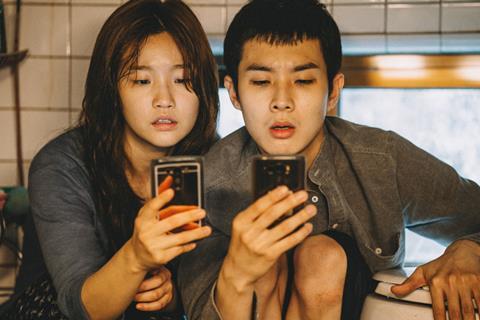 Bespoke releases
Curzon's decision to give a full theatrical window to Parasite reflects the company's aim to create bespoke release models for each film, Knatchbull said in Ghent.
"That's the future of theatrical distribution," he suggested.
As a distributor, exhibitor and streaming platform, Curzon has been at the forefront of the theatrical windows debate.
Last year it programmed Netflix's ROMA directly in its cinemas for a short window before it started streaming on the Netflix platform. However, in March the Cineworld-owned boutique Picturehouse chain announced that it would refuse to book any films that did not respect the 16-week window, which encompassed all Curzon titles.
"They expected us to react and say the Picturehouse films would not be available in Curzon cinemas but I said, 'Frankly no. Picturehouse has chosen to exclude themselves but we are happy to continue booking Picturehouse Entertainment films'," said Knatchbull. "It feels like the big companies are undermining the ability of independent cinema operators and distributors to work together for common effect to create a wider audience for independent film."
Although the decision has helped Curzon in the short term Knatchbull believes it is detrimental to the long-term vitality of independent film distribution in the UK.
"It's been great for Curzon cinemas as we've been filling our boots as all the Picturehouse customers have been coming over to us. But the industry picks up there's some war between Curzon and Picturehouse but there isn't. We're friends and we talk all the time."
Knatchbull predicted the launch of the new studio-owned streaming services in the next year will provoke the next transformative chapter in the window debate.
"What's going to happen when Disney says to the big cinema operators, 'You can have the next Avengers movie but it has to be on a four-week window before it goes on to Disney+?' which is inevitably the question that will come down the line," he ruminated.
Curzon will also release Amazon Studios' political drama The Report in the UK and Ireland this year (on November 15), two weeks before it starts streaming worldwide on Amazon Prime Video.
Analysing the data
Curzon buys about 20 films a year for distribution, said Knatchbull. It releases all of them - apart from The Handmaiden in 2017 and now Parasite - day-and-date in its own cinemas and online via Curzon Home Cinema. Recent hits have been 45 Years, The Square and The Souvenir. Upcoming titles include Celine Sciamma's Portrait Of A Woman On Fire and Roy Andersson's About Endlessness.
"We buy all rights in the UK, only in the UK at the moment," said Knatchbull, hinting at the company's international ambitions. "I would say about 20% of the total income of Curzon cinemas come from Curzon films. The other 80% comes from all the other [films from third-party] distributors."
Some 60% to 70% of the day-and-date releases on Curzon Home Cinema are Curzon's own films, said Knatchbull. The platform accounts for just 10-15% of a film's total box office.
"That's because we really don't actively market as much as we could," he suggested. 'We are still really trying to work out the data to get the best value for money on spending on media. What we're trying to do is gather our data from our customers and we can work out what films they are interested in at home and in the cinema. We are not confident about the 'at home' part yet. We are not actively spending large amounts of money digitally on the home cinema front. It will change [in the future]."
Foreign-language films in the UK
The UK remains tough for foreign-language films as there is a vastly reduced ancillary market, even following the arrival of Netflix and Amazon, claimed Knatchbull.
"Whereas the streaming companies, particularly Amazon and Netflix but also Sky, were buying foreign-language movies, the data coming out through the algorithms is that unfortunately people are not watching the foreign-language films on those platforms," he said. "Therefore it's harder for people like us to sell our films on to pay TV or to SVoD."
"There's a solution around the corner," he said. "You can't just throw foreign-language movies in among 30,000 other films and expect people to find them. You have to nurture them. You have to put together a strand people can understand on a consistent basis.
"I am spending a lot of time talking to Netflix and Amazon about how we might be able to help to do that. It isn't just about the theatrical marketplace, it is about the ability for us to get the income from the pay-TV companies to help take the risk of marketing foreign-language movies. If you don't market, people don't come."
He also suggested Netflix will look to invest more in marketing its theatrical releases going forward following the success of ROMA.
"We're not allowed to talk box office. But the reason ROMA did so well [in cinemas] isn't surprising. It's because the marketing and awareness of it was so great, the demand was there. What Netflix are learning is that if you are going to put films into cinemas you are actually going to have to advertise. You are going to have to let people know they are there."
Working with MUBI, BBC Films and Film4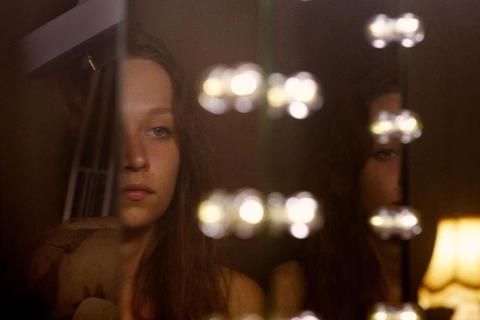 Knatchbull was full of praise for fellow UK-based pay-TV outfit MUBI, another company experimenting with releases and with international ambitions.
"We're close to co-buying or co-releasing a film together," Knatchbull confirmed.
He also hopes to work more with Film4 and BBC Films. Curzon has just co-acquired the UK rights to Claire Oakley's debut feature Make Up, which was backed by BBC Films. After eight weeks of a typical Curzon day-and-date release, the film will play on the BBC iPlayer.
"Why does it make sense for Film4 or BBC Films to wait two years for a film they have financed to appear on their own platform?" asked Knatchbull. "If we as a theatrical distributor can participate in that, we are all going to happy. All these models are changing."
International expansion
Knatchbull confirmed he is taking Curzon's business model international, partly as a way to fund a deeper move into production. (The company has produced four films so far including Only You.)
"It's fully my intention to scale out and transport what I've done in the UK," he said. "I believe there should be consolidation in the independent film scene. Not just between distribution and exhibition and video on demand but consolidation in companies working more closely together across borders. Collectively if we work together we have a better chance of competing with the behemoths of these big five [streaming] companies that are coming."
He said he has been energised by the various impending US streaming launches.
"I see it as an opportunity as they are going to take their eye off the ball completely. They already have as far as I am concerned as it has allowed me under the radar to look at how we can create a bigger independent film market place."
"Smaller companies can always be adaptable and flexible and I think talent, particularly, writing and directing and producing talent, always like to be nurtured by people who are listening to them and by people who care about what they are doing. The bigger companies will find that more and more difficult to maintain.
"We work with a number of directors from Michael Haneke to Lars von Trier to Ruben Ostlund and all of them want us to be participating in their future filmmaking. But at the moment we can't because we are limited to the UK. If there was a broader spectrum of distribution it would make more sense to get involved earlier on in the production of these films."
Brexit impact
According to Knatchbull, Curzon is the biggest net benefactor in the UK from the EU's Creative Europe programme. It received just under £2m in 2018 from various Creative Europe programmes and has just received a £627,000 (€700,000) grant for Curzon Home Cinema.
"Obviously all of this is at risk [when the UK leaves the EU]," said Knatchbull. "As an entrepreneur I don't want to be reliant on public subsidy money but I see it as a co-risk investment with my shareholders in trying to make Curzon Home Cinema work. The same with programming risky movies in our cinemas. It's very important for our culture that this continues and I think we're offering something that fewer and fewer people are.
"The sadness for me too is that more and more instead of looking to our natural neighbours in Europe we are looking to the English-speaking US market," he said. "Because it seems less problematic in terms of day to day business. I don't really want to look to America but I am starting to."
CONNeXT runs until Wednesday October 9 in Ghent.