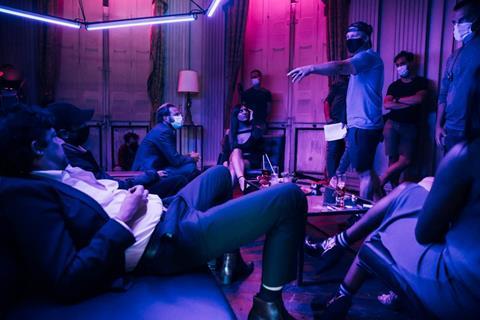 The Flemish government has greenlit a €20m ($24m) screen fund, which aims to boost production in the Belgian region impacted by the ongoing pandemic.
The Flemish Resilience recovery plan will see financial support spread across 2021 and 2022, and will be awarded to successful applicants by the Flanders Audiovisual Fund (VAF).
Half of the cash will go to the VAF Film Fund, with €8.9m invested in film production, €1m in audience activities (comprising exhibition and promotion) and €100,000 put into talent development.
In addition, the VAF Media Fund will allocate €8.9m to TV production and €100,000 for talent development, while the remaining €1m will go to the VAF Game Fund to support the creation of video games in the region.
Films supported by VAF include Jeroen Perceval's directorial debut Dealer, which shot last year.
After releasing the funds, Flemish minister-president Jan Jambon said: "The corona crisis has seriously affected the Flemish cultural sector. We have to pull out all the stops to give our culture professionals a new lease of life. This certainly applies to the film industry, where there are great opportunities to shine in the coming years."
In February, the Flemish government approved a €10m guarantee fund for the screen sector, similar to other schemes across Europe that provide Covid-19 insurance to productions looking to resume shooting during the pandemic.
VAF will outline the application process for the recovery fund in the coming weeks and said most of the resources will be used in 2022, giving the industry sufficient time to generate "strong, future-oriented and well-founded" applications for support.