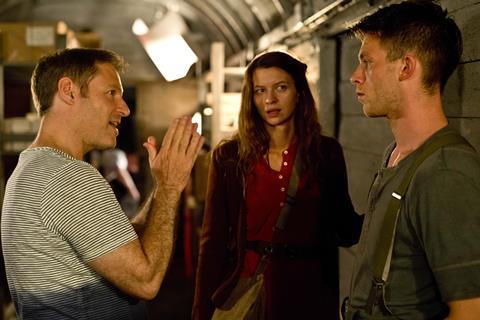 Beta Film and producers Dreamtool have started shooting Second World War drama series The Turncoat, directed by Oscar-winner Florian Gallenberger (John Rabe, Colonia).
Bernd Lange (The Vanishing) adapts the script from the novel by Siegfried Lenz about Walter, a young Wehrmacht soldier in the summer of 1944 who is stranded in the no man's land of the Polish forests, surrounded by partisans, questioning the meaning of duty, conscience, friendship and love.
Broadcast partners are NDR, ARD Degeto and SWR. Backers also include the Polish Film Institute, the FilmFernsehFonds Bayern, and the MFG Filmförderung Baden-Württemberg.
The four-hour series is shooting now in Krakow, Wroclaw and Warsaw in Poland and in Bavaria, Germany and the shoot will wrap at the end of August.
The cast includes Jannis Niewöhner, Malgorzata Mikolajczak, Sebastian Urzendowsky, Rainer Bock and Ulrich Tukur.
Beta Film handles world sales and will present first images at Mipcom in the autumn.
Gallenberger won an Oscar for his Mexico-set live action short Quiero Ser in 2001, and directed features Shadows Of Time, John Rabe and Colonia.