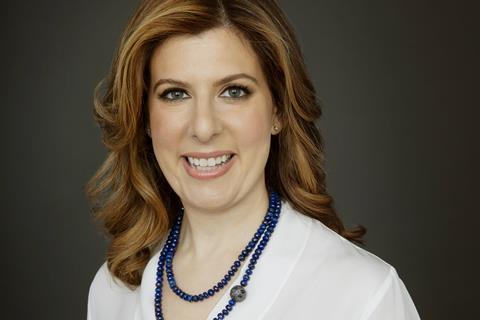 Topic Studios, whose drama The Climb premiers in official selection in Cannes later this month, has hired former HBO executive Maria Zuckerman as executive vice-president.
Zuckerman will lead Topic Studios' overall strategy encompassing development, financing and production of features, documentaries, TV, podcasts, and digital programming.
Topic projects include Netflix sports documentary Losers from Mickey Duzyj, and John Cameron Mitchell's podcast Anthem: Homunculus.
The company co-financed and produced best picture Oscar winner Spotlight, and its slate highlights include Leave No Trace, political documentary Dark Money, and Steven Soderbergh's Panama Papers drama The Laundromat, starring Meryl Streep, Gary Oldman and Antonio Banderas, developed at Topic Studios alongside Grey Matter Productions. Topic acquired Julius Onah's thriller Luce in partnership with NEON at Sundance this year.
Zuckerman served nearly 20 years at HBO, where she most recently held the post of senior vice-president of HBO Films. She shepherded films such as Dee Rees' 2015 Emmy winner Bessie, Stephen Frears' 2013 Emmy-nominated Muhammad Ali's Greatest Fight, Spike Lee's one-man show Mike Tyson: Undisputed Truth, 2009 Emmy and Golden Globe winner Grey Gardens starring Drew Barrymore and Jessica Lange, and Mary And Martha, written by Richard Curtis.
Based at the New York headquarters, she will report to First Look Media and Topic CEO Michael Bloom, and will work "extensively" out of the company's new Los Angeles office.
"Maria is a super smart, creative executive who filmmakers and talent love to work with," said Bloom. "Combined with her extensive experience at HBO and her impressive background working with established and new voices, we knew she had the right sensibility for us."
"In three years, Topic has firmly established itself as a unique studio, driven by a passionate spirit and innovative approach to storytelling," said Zuckerman. "I'm thrilled to join at such an exciting time at the company and for the opportunity to further build out their compelling slate across film, television, podcasts and digital."