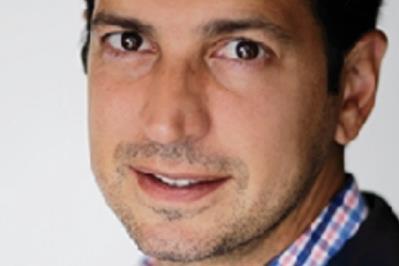 Former IM Global COO Chris Bosco has been appointed president of Greg Silverman's Stampede, the recently launched Los Angeles-based producer-financier that is at the EFM scouting for content.
The company formed by CEO and co-chairman Silverman and co-chairman and lead investor Gideon Yu has also struck a first-look deal with Chinese video game developer and publisher Snail.
The first project to emerge from the partnership is ARK: Survival Evolved, based on the hit game in which humans must try to escape a harsh primeval world populated by dinosaurs.
Bosco will develop Stampede's IP stable and explore new markets and platforms for growth across film, television and alternative programming. He joins a creative team that includes Paul Shapiro, Lisa Zambri, JP Sarni, Cara Fano, Grant Torre, and Jay Judah.
"I'm so grateful we have Chris by our side as we build Stampede and our partnerships around the globe," said Silverman. "He has such a deep and nuanced understanding of the entertainment marketplace – even as the business models shift overnight. Beyond that, he's an incredible human and an amazing leader. We're lucky to have someone of his background and calibre shaping Stampede's future."
"With Greg's taste and talent relationships and Chris' acumen, we've positioned Stampede for success across all sectors of the company, in both Hollywood and Silicon Valley," added Yu.
"I am so excited to be part of the amazing team and culture at Stampede," said Bosco. "Our unique leadership, with the talents and innovation of both Greg and Gideon, provides us the opportunity to truly establish a next generation company."
At IM Global, Bosco was responsible for the company's expansion in scripted and non-scripted television, music, talent management and setting up television properties at HBO, Amazon, and FX, among others.
Previously, Bosco led operations and finance for Central European Media Enterprises' content and distribution division in Prague, a vertically integrated media company covering seven countries in Europe. He was also executive vice-president of finance at United Artists and MGM where he ran all worldwide finance across film and TV development, production, distribution and marketing, creating international home entertainment distribution offices across Western Europe and Australia.
Stampede's pipeline includes a CG animated musical set up at Netflix about the life story of Fugees founding member Wyclef Jean.