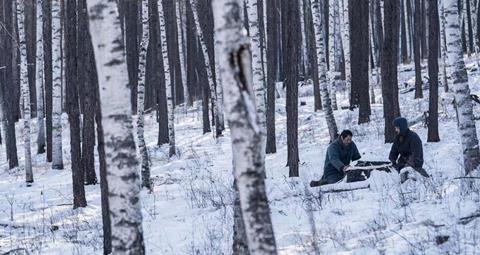 Fortissimo Films has picked up worldwide rights, excluding China, to Anima (Moerdaoga), the debut feature of Chinese screenwriter Cao Jinling.
The film, which stars Wang Chuanjun and Qi Xi, is scheduled to have its world premiere at the Cairo International Film Festival on December 8, with the director in attendance.
Filmed on location in the Moerdaoga National Forest in Inner Mongolia, the film is set in the 1980s when China had just launched its programme of economic opening and development.
The coming-of-age story follows a young man, who has grown up in the forest and struggles to fit into the new societal norms, as he sets out on a quest to protect the forest's few remaining centuries-old trees.
Cao, who studied at China's Central Academy of Drama and USC's School of Cinematic Arts, has screenwriting credits including Meet Miss Anxiety (2014), Crying Out In Love (2016) and Seventy-Seven Days (2017).
Wang is known for roles in Lou Ye's Saturday Fiction (2018), Dying To Survive (2018) and The Wasted Time (2016). Qi Xi previously starred in Lou Ye's Mystery (2012) and also has credits including Wang Xiaoshuai's So Long, My Son (2019) and The Whistleblower (2019).
Anima's crew includes several long-time Hou Hsiao-hsien collaborators, including Liao Ching-Sung (The Assassin, Three Times), as executive producer and editor, cinematographer Mark Lee Ping-Bing, sound designer Tu Duu Chih and composer Lim Giong.