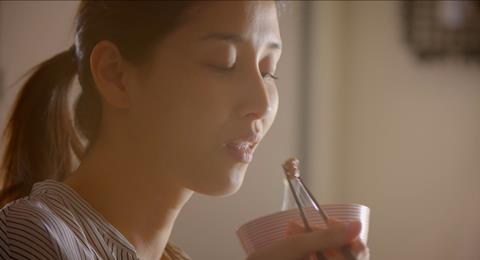 Fortissimo Films has sold all rights to Japanese filmmaker Yoshida Kota's Sexual Drive to Film Movement for the US and Canada, concluding the deal at the recent European Film Market (EFM).
Film Movement plans to release the film at festivals and theatrically later this year, followed by home entertainment and digital platforms.
Described as a triptych about sex, aphrodisiac foods and secret desires, Sexual Drive uses sensual close-ups of the characters eating and relishing their favourite Japanese dishes: natto, mapo and ramen. One character appears in all three parts, disrupting the apparent quiet lives of married men and women.
"We loved the humour and wit on display in Yoshida Kota's film, as well as the refreshing eroticism of this film with no sex scenes, but incredibly sensual cooking and eating. We look forward to serving up Sexual Drive to North American audiences," said Film Movement's Michael Rosenberg.
The deal was negotiated between Rosenberg and Gabrielle Rozing of Fortissimo Films.
Fortissimo has also sold Ann Hui's Love After Love, which premiered at Venice last year, to Emphasis for Inflight Entertainment. The deal was negotiated between Clement Magar of Fortissimo Films and Gigi Lee of Emphasis.
Fortissimo is now heading into Filmart where its slate also includes Cao Jinling's Anima, which has been selected for the Young Cinema Competition (Chinese-language) of the Hong Kong International Film Festival (HKIFF, April 1-12).