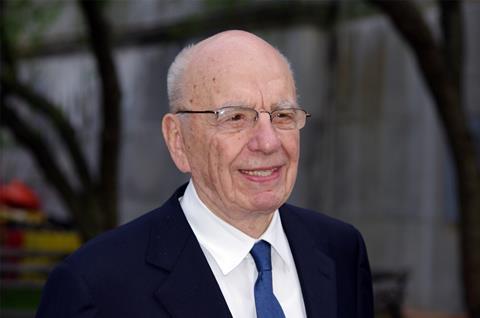 21st Century Fox has proposed selling a separate Sky News to Disney to help push through its acquisition of Sky.
The Rupert Murdoch-owned conglomerate said that it would incorporate a new private Sky News company as a wholly owned subsidiary of Sky, if Fox were to acquire the 61% of Sky it currently does not own.
As soon as reasonably possible, it would transfer the assets of Sky News to the new company, which it has pledged to guarantee equal levels of funding for the next 15 years.
Prior to the creation of the new Sky News subsidiary, Fox said it would enter into a binding agreement with Disney to purchase it.
Disney is currently in the process of pushing through its acquisition of Fox.
Fox had initially upped its pledge to maintain a Sky News-branded news service for 10 years, irrespective of the Disney/Fox takeover, and promised that Disney will be saddled with the commitment if the takeover goes through.
With the new idea floated, two of the Competition and Markets Authority's (CMA) three remedy approaches have now been addressed: spinning Sky News off into a new company or initiating behavioural remedies such as enhanced requirements relating to Sky News' editorial independence.
The third remedy is to prohibit the transaction.
A spokeswoman for Fox said that the new remedies proposed had gone "above and beyond" what Ofcom had stated would mitigate concerns around media plurality for the takeover.
"We believe that the enhanced firewall remedies we proposed to safeguard the editorial independence of Sky News addressed comprehensively and constructively the CMA's provisional concerns," she added.
The CMA will submit a final report on 1 May and culture secretary Matt Hancock will have until 14 June to reach a decision.
The news follows US cable giant Comcast's proposed alternative £22bn bid to acquire Sky, which it said is superior to Fox's £18.5bn bid.
This story was first reported by Broadcast.