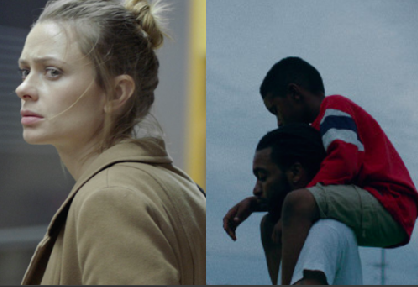 Fox Searchlight has acquired two short films that screened in the TIFF Short Cuts programme and will mount awards campaigns as part of a new venture.
Feathers directed by A.V. Rockwell and Birdie by Shelly Lauman will get exclusive runs at the Vintage Los Feliz 3 Theatres starting on Monday (24). Both shorts will receive one-week qualifying runs in advance of the 91st Academy Awards ceremony.
Fox Searchlight Pictures previously released Wes Anderson's 2007 short Hotel Chevalier prior to select prints of The Darjeeling Limited.
At time of writing Searchlight had not replied to Screen to elaborate on whether there was a mandate to acquire a specific number of shorts each year, whether they would play before select features, and if they were being lined up to play on parent company Disney's streaming platform once that launches as expected in late 2019.
"We are thrilled to be a part of the short-format narrative world of film, and to foster relationships with these fresh and distinctive voices in filmmaking," said Fox Searchlight chairmen Nancy Utley and Stephen Gilula.
Ray Strache, executive vice-president of global acquisition and co-production at Twentieth Century Fox, added: "Shelly Lauman and A.V. Rockwell are both innovative, respected artists. We look forward to showcasing their works to audiences looking for fresh filmmaking talent."
Feathers centers on Elizier, a new student at a boys school who must overcome hazing and memories of a tragic past to tackle larger issues.
"I applaud Fox Searchlight for reaching out to short-format directors," said Rockwell, whose shorts include The Gospel, B.L.B., Kids, and The Dreamer. "Fostering filmmakers in all areas of movie-making is important to the industry as a whole, and I am grateful for the opportunity."
Birdie follows a woman alone in a train station who finds herself part of a sinister game after returning the smallest of gestures to a young man. Lauman is a graduate of the American Film Institute Conservatory and acted on the Australian stage. Her shorts include Woman Outside, Lunchbox, and Two Ducks.
"I have long admired the films of Fox Searchlight, and to have Birdie be accepted into their library of films and to be a part of their family of filmmakers is altogether wonderful," said Lauman.