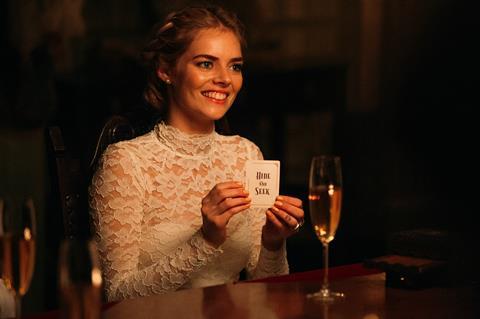 Fox Searchlight's horror Ready Or Not has just joined the line-up of the 23rd Fantasia International Film Festival in Montreal, Canada, which opens with the North American premiere of Hideo Nakata's Ringu sequel Sadako.
Matt Bettinelli-Olpin (V/H/S) and Tyler Gillett (Devil's Due) directed Ready Or Not and the special screening stars Samara Weaving as a young bride who joins her new husband's (Mark O'Brien) rich, eccentric family (Adam Brody, Henry Czerny, Andie MacDowell) in a tradition that turns into a deadly fight for survival.
Twenty years after Ringu, Nakata returns with Sadako, in which a new group of people must try to stop the deadly curse after it goes viral when a YouTuber accidentally captures a vengeful ghost on camera. The Canadian premiere of Kazuki Nakashima's anime Promare from animation studio Trigger closes the festival.
Fantasia organisers unveiled the full programme of more than 130 features on Thursday (27). World premieres include Adolfo Alix Jr's fairy tale retelling Mystery Of The Night, Matthew Pope's Southern Gothic Blood On Her Name, Hirotaka Adachi's J-horror Stare, David Marmor's Los Angeles-set 1BR, and a special advance screening of Abner Pastoll's thriller A Good Woman Is Hard To Find starring Sarah Bolger.
As previously announced, The Crow and Wall Street producer Ed Pressman will receive a lifetime achievement award on July 13 at a 45th anniversary screening of Brian De Palma's Phantom Of The Paradise. The festival has also arranged a 25th anniversary 35mm screening of The Crow.
Fantasia runs from July 11-August 1, and the Frontières International Co-Production Market goes from July 18-21. Click here for the full line-up.