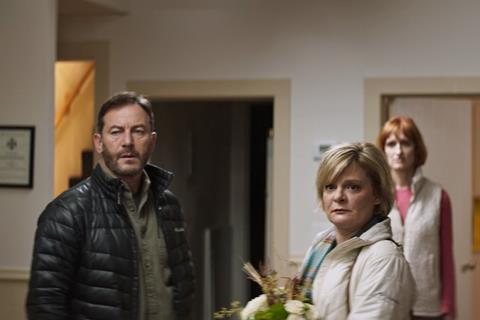 Sky Cinema has acquired UK and Ireland rights to Fran Kranz's Sundance hit Mass, and is planning a pay-TV, streaming and theatrical release.
The film is being handled internationally by Kinology; CAA/The Gersh Agency handle US rights.
The directorial debut from US actor Kranz, who also wrote the screenplay, is about two sets of parents whose lives are devastated following a tragedy who finally find a way to move forward. Ann Dowd, Jason Isaacs, Martha Plimpton and Reed Birney star.
Kranz also produced alongside Casey Wilder Mott, JP Ouellette and Dylan Matlock.
Kranz's acting credits include Dollhouse, The Cabin In The Woods and Much Ado About Nothing.
The film will be available on Sky Cinema and streaming service NOW. Sky said it will also release the film theatrically.
Bleecker Street has US rights to the film and is aiming for a fourth quarter awards season theatrical release later this year.