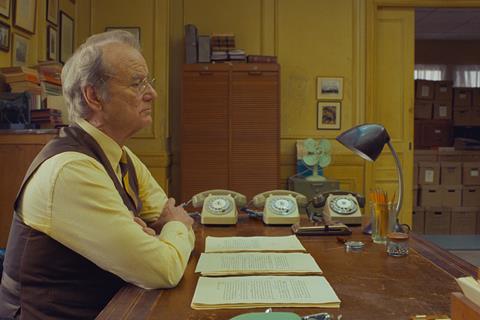 France's National Cinema Centre (CNC) has launched a temporary €10m funding line to support initiatives aimed at modernising the infrastructure of the French film, TV and video games sectors as they rebuild following the economic shock of the Covid-19 pandemic.
It will invest up to €800,000 in individual large-scale infrastructure projects aimed at making France's audiovisual and creative digital industries more competitive internationally. The new funding will run alongside other emergency Covid-19 support programmes aimed at hard-hit sectors of the audiovisual sector such as distribution and exhibition.
The three priority areas for the CNC are the modernisation of France's studios to meet the demands of contemporary film and TV series production, further improvement of the "excellence" of France's digital production sectors including visual effects, animation and video game production, and a drive to ensure the country's film, TV and video game industries are socially and environmentally responsible.
The application period runs from February 12 to April 2, 202 and submissions will be assessed by a special committee, featuring professionals from across France's production and distribution chain.
The committee will be presided over by Gilles Gaillard, former CEO of special effects and animation company Mikros Image. Other members include Carole Scotta, co-head of film company Haut et Court to Netflix visual effects manager Nicolas Bonnell and CNC environment and innovation expert Benoît Ruiz, who is also co-founder of the consultancy Workflowers.
The body announced the measure during the locations trade show Paris Images, which is running online from January 25-29.
"France has all the assets to become one of the biggest international shooting locations in the world and we need to give fresh impetus to our efforts," said CNC president Dominique Boutonnat.
Recent international productions to shoot in France include Searchlight Pictures' The French Dispatch, directed by Wes Anderson and starring Bill Murray, Sky series Riviera and Netflix show Emily In Paris.

Boutonnat underlined the new investment was driven in part by the desire for France to take full advantage of the international demand for content and production facilities created by the ever-burgeoning streaming platforms.