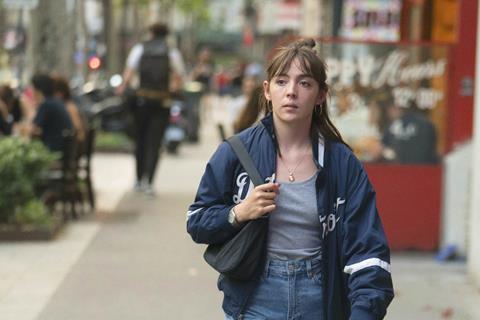 France tv distribution has acquired world sales rights to Parisian Hustle, starring Raw actress Garance Marillier as a manicurist with a night-time side hustle, introducing her female clients to VIPs on the Paris party scene.
When one of these girls falls pregnant by a rising soccer star, Millier's character comes under pressure to persuade her to abort in return for a large sum of money.
"It explores the moral question of how far someone will go for money and at the same time it's an interesting film for the way it recounts social misery and the reality of a bunch of youngsters living in the heart of Paris," said France tv head of sales Julia Schulte.
It is the second feature from social activist, hip-hop and filmmaking duo Hamé Bourokba and Ekoué Labitey after the 2016 drama Paris Prestige, set against the steamy Pigalle nightlife scene and starring Reda Kateb and Mélanie Laurent.
Bourokba and Labitey are also producing under the banner of their production company La Rumeur, an extension of their rap group La Rumeur, with Mare & Monti Films. The Jokers has taken French rights.
Aside from their rap and cinema work, the pair are also known for their social activism against police violence and racial injustice in France.
Best known internationally for her breakout role in Julia Ducournau's debut feature Raw, Marillier has since appeared in Pompei, Madame Claude and most recently had a key supporting role in Ducournau's Palme d'Or winning Titane.
The sales acquisition signals France tv's move to broaden the scope of its slate, to include grittier, younger subjects. "It's similar to what we're doing with fiction and our digital series, where we have a lot of projects aimed at a younger audience, set against urban backdrops by young filmmakers that we're accompanying. It's natural that's a crossover," says Schulte.
France tv distribution is launching sales on the Parisian Hustle during Toronto.