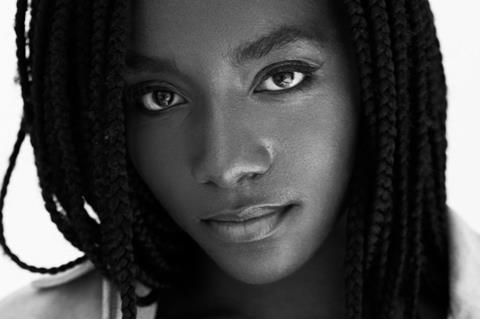 France's Cesar Academy has revealed the breakout stars selected for its annual Revelations list of local up-and-coming talent who will vie in the most promising actor and actress categories at the 2024 awards set for February 23 in Paris.
16 nominees in each category will compete in the first round of voting among Academy members, that will then be whittled down to five in each category.
The Revelations committee is comprised of 18 casting directors active in French film production and is then validated by the board of the Academy.
Scroll down for the full list
This year's group includes several names who starred in films at this year's Cannes Film Festival including Suzy Bemba from Catherine Corsini's Homecoming; Ella Rumpf and Julien Frison from Anna Novion's Marguerite's Theorem; Felix Lefebvre in Delphine Deloget's All To Play For; Paul Kircher from Thomas Cailley's The Animal Kingdom and his brother Samuel Kircher in Catherine Breillat's Last Summer; plus Celeste Brunnquell from Erwan Le Duc's Critics' Week title No Love Lost and Milo Machado Graner who stars in Justine Triet's Palme d'Or-winning Anatomy Of A Fall.
Simone: Woman Of A Century star Rebecca Marder is shortlisted for her role in Sylvain Desclous' Grand Expectations and Kim Higelin for starring in box office phenomenon Consent. Léa Fehner's Midwives earned shortlist nods for its actresses Heloise Janjaud and Khadija Kouyaté and actor Quentin Vernede.
French photographer Malick Bodian will direct a short film starring the nominees that will premiere on January 15, following Audrey Diwan who directed last year's film. On the same night, a dinner in Paris will celebrate the nominees and pair them with more established industry mentors.
Last year, the Revelations were shaken up when Forever Young actor Sofiane Bennacer was removed from the shortlist following allegations of rape that he denied, leaving the best actor category short one talent going into voting. His Forever Young co-star Nadia Tereszkiewicz went on to win the most promising actress prize last year alongside Bastien Bouillon who won for his performance in Dominik Moll's The Night Of The 12th.
The full list of 2024 Cesar Revelations:
Most Promising Actress:
Suzy Bemba in Homecoming
Céleste Brunnquell in No Love Lost
Stéphane Caillard in Flo
Clara Couturet in Dirty Difficult Dangerous
Sonia Faidi in After the Fire
Kim Higelin in Consent
Héloïse Janjaud in Midwives
Suzanne Jouannet in The Path of Excellence
Khadija Kouyaté in Midwives
Mathilde La Musse dans Comme une louve
Rebecca Marder in Grand Expectations
Garance Marillier in Marinette
Park Ji-Min dans Return to Seoul
Daphné Patakia in A Wonderful Girl
Ella Rumpf in Marguerite's Theorem
Mara Taquin in The Baby
Most Promising Actor:
Youssouf Abi-Ayad in You Promised me the Sea
Melvin Boomer in The Midwife
Julien De Saint Jean dans The Lost Boys
Alassane Diong in Father & Soldier
Quentin Dolmaire in Fifi
Jonathan Feltre in Rascals
Julien Frison in Marguerite's Theorem
Khalil Gharbia in The Lost Boys
Max Gomis in The Gravity
Paul Kircher in The Animal Kingdom
Samuel Kircher in Last Summer
Félix Lefebvre in All to Play For
Milo Machado Graner in Anatomy of a Fall
Raphaël Quenard in Junkyard Dogs
Quentin Vernede in Midwives
Marc Zinga in Omen