Rival platforms unite in €3m promotional campaign to boost lacklustre French take-up of VoD.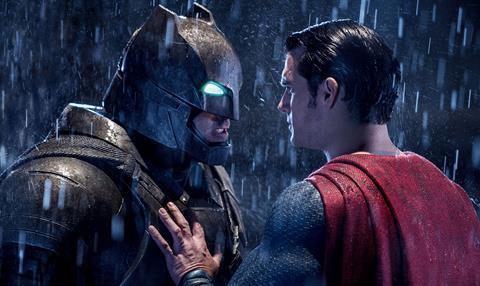 The inaugural edition of France's La Fete de la VoD, aimed at boosting viewing of feature films via VoD, kicked off on Thursday (Oct 6).
French audiences have been slow to embrace VoD in comparison to other major markets and the organisers want to buck this trend.
Inspired by the French exhibitors' annual Fête du Cinéma, offering cut-price cinema tickets, 13 rival French VoD platforms have joined forces to offer titles for just $2.2 (€2), against the usual price of between $3.3-$6.7 (€3-6), from Oct 6-9.
The four-day event been accompanied by a $3.3m (€3m) promotional campaign featuring TV ads on a number of free-to-air channels and tie-ins with cinema-focused websites and publications such as Allociné and Première.
Recent titles available under the offer include Café Society, Batman VS Superman, Money Monster, Julieta alongside local features such as Being 17 and France's Foreign Language Oscar submission Elle.
It is a joint initiative between SEVAD (Syndicat des Editeurs de Vidéo à la Demande) – a professional body uniting many of France's main VoD platforms – and the country's National Cinema Centre (CNC).
Bruno Delecour, CEO of Wild Bunch subsidiary FilmoTV, explained the initiative grew out of the observation that VoD had not taken off in France to the same extent as other territories.
'We have a rich VoD offering in France and yet the take-up is three times inferior to that of a market like the UK," he said. "The idea is to raise awareness of VoD offering available and encourage people to take the plunge."
Report
According to a report released by SEVAD and the CNC on the eve of the initiative, 34.4% of the French population accessed paying VoD services in 2015.
"We want to entice newcomers as well as bring back viewers who tried out the format in its early days when the services were less sophisticated," he added. "Things have moved on since then in terms of technology and the selection of films offering."
The pre-event report revealed that there are 40 mainstream and niche VoD platforms in France offering 70,000 titles, 15,000 of which are feature films.
Roughly 75% of French films are available on VoD with local cinema accounting for a third of the VoD market turnover in 2015. In some cases, the report noted, VoD can account for 80% of a title's revenue.
Of the 34.4% of the population who said they had accessed a VoD service in 2015, 84% had done so via IPTV platforms — controlled by operators such as Orange and Free; 34% on their computers and 24% on a smartphone, against 17% in 2014.
The report noted that the VoD transactions had risen by 38.1% in the first six months of 2016, in large part due to the expansion of cloud technology enabling viewers to watch when and wherever they wanted.
Other platforms participating included Canalplay VOD, Arte VOD, FnacPLAY, Francetv pluzzVàD, MYTF1VOD, Imineo, Nolim, Orange, SFR Club Vidéo, Universciné, VODEO TV and Videofutur.
Delecour said it was impossible to know who would receive the most traffic through the initiative but added that was not the point.
"We're working on the basis that any increase in the market is good for all of us," he said.
Top VoD titles in France 2009-2016
| | Film | Number of transactions |
| --- | --- | --- |
| 1) | Serial Bad Weddings | 1,069, 760 |
| 2) | Serial Teachers 2 (Les Profs 2) | 598,537 |
| 3) | Intouchables | 568,114 |
| 4) | La Famille Belier | 536,426 |
| 5) | Lucy | 533,290 |
| 6) | Serial Teachers (Les Profs) | 497,522 |
| 7) | Superchondriaque | 481,823 |
| 8) | Now You See Me | 475,571 |
| 9) | Twilight Chapter 4 Revelation | 464,099 |
| 10) | What's In A Name (Le prénom) | 451,340 |