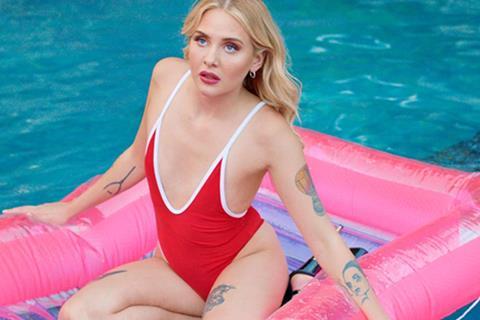 Paris-based film production and financing company Logical Pictures is set to launch fundraising for a new €100m film and TV in early 2021, through which it plans to double the number of projects it supports each year.
Operating under the banner of 21 Content Ventures, the new investment mechanism will be an evergreen fund with a minimum investment ticket of €100,000. Logical is promising an annual return of 4-6%, from its fourth operational year.
The initiative expands Logical Picture's current film investment activities that began in 2017 with an initial four-year €20m financing round.
The company has since backed some 20 features including Coralie Fargeat's thriller Revenge, Carlo Mirabella-Davis's drama Swallow, and, more recently, Sundance 2021 selections Pleasure by Ninja Thyberg and Wild Indian by Lyle Mitchell Corbine Jr as well as Kirill Serebrennikov's upcoming drama Petrov's Flu.
"We're scaling up but not changing the DNA of what we do. We'll pass from investing in seven, eight films a year, to supporting 15 to 20 projects year," explained Logical Pictures Group founder and president Fréderic Fiore.
These projects could be either in-house or third-party productions. Part of the fund will be earmarked for development funding, which Fiore suggests could be particularly useful for independent drama series projects.
Funding per project will also increase from around €500,000 to €1m at present to €1m to €3m.
"We'll continue to support first films, with 25% of our investments going into debut features, but the plan is to also get involved in more prestigious projects budgeted at €12m to €15m," said Fiore. "It means we'll be investing €15m a year with the new fund."
The fundraising process will be run by French bank BNP Paribas. It will kick off in January with an initial focus on French investors although the aim is to eventually open up the fund to the UK, Germany, Switzerland and the US.
"We'll start close to home but we expect the projects we get involved in in the future to be international, so extending the reach of the fund makes sense," said Fiore. "Our objective is to have raised an initial €50m by the end of 2021."
21 Content Ventures will be managed by a team of experts in content financing with Fiore in the role of chairman. Logical Pictures's head of production Éric Tavitian will be its investment director, film and TV veteran Guillaume Lirondière is on board as CFO and former Studiocanal and Gaumont executive Grace Adams is involved as legal director.
Once it is up and running, all future Logical Pictures investments will be run through the fund, said Fiore, while the company's existing team will continue to focus on development and production activities as before.
Alongside working with this fresh stream of equity finance, Logical Pictures will continue to seek out soft money funding for the productions it is involved in.
Fiore noted that investors in Logical Pictures's first €20m funding round had doubled their money but that this experience had shown him that a four-year mechanism was not suited to film and TV financing.
"It's not a good model for the film and TV industry. Four years is too short because the return on a film or TV can take time to come through and is also based on its library value," he said.
"21 Content Ventures will be an evergreen fund, meaning it will have no expiry date with investors able to enter and exit via liquidity mechanisms. This means we will be able to invest and then reinvest the profits, with an eight to ten-year goal of creating a catalogue of some 150 films and series."
This strategy would guarantee a steady and competitive return on investment over a number of years, he said.
Launched in 2016, the Logical Pictures Group also spans French distributor The Jokers Films, sales company Pulsar Content and film software solutions company Cascade8.