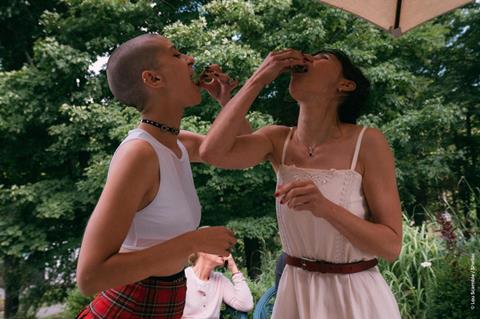 France's Shellac has boarded worldwide sales on French-Canadian director Denis Côté's Berlin-bound That Kind Of Summer in the run-up to next month's festival and market.
Larissa Corriveau, who starred in Côté's 2019 Golden Bear nominee Ghost Town Anthology, Laure Giappiconi and Aude Mathieu play the leads in Montreal-based Metafilms' French-language Competition entry about three women invited to a rest home to explore their sexual issues.
As they co-exist under the detached supervision of a German therapist and a considerate social worker, the group attempts to maintain a delicate balance as they contemplate the future.
Sylvain Corbeil and Audrey-Ann Dupuis-Pierre produced That Kind Of Summer, which sees the prolific Côté return to Berlin after winning the Encounters award for best director last year with Social Hygiene.
The director won the Berlinale's 2013 Alfred Bauer Award for Competition entry Vic + Flo Saw A Bear and was in competition with Boris Without Beatrice in 2016 and Ghost Town. Shellac will also distribute That Kind Of Summer in France.
The Berlinale is scheduled to run from February 10-16 and just ramped up its Covid protocols.