The Godfather director will be presented with the event's lifetime achievement award.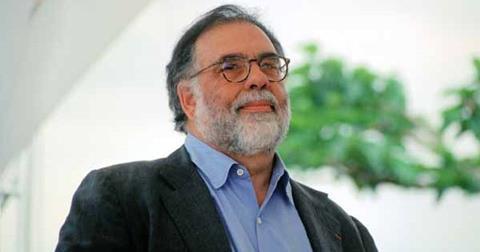 This year's Stockholm International Film Festival (November 9-20) will honour Francis Ford Coppola with its annual Bronze Horse prize for lifetime achievement.
The Godfather and Apocalypse Now director will attend the festival to introduce an as-of-yet undisclosed screening of one of his films.
Coppola's career has seen him win six Oscars from 15 nominations, as well as two Palme d'Ors for Apocalypse Now (1979) and The Conversation (1974).
Previous recipients of the festival's honorary prize include David Cronenberg, David Lynch, Lauren Bacall, Wong Kar-wai and Claire Denis.
Coppola commented on being selected for the honour: "In my lifetime, I've never had the pleasure to visit Sweden and its capital Stockholm - which I've always wanted."
Festival director Git Scheynius added: "When the Stockholm International Film Festival was founded 27 years ago, we made a list of directors we would love to host. The first name on it was Francis Ford Coppola. To welcome the Godfather of cinema to Stockholm is a dream coming true."