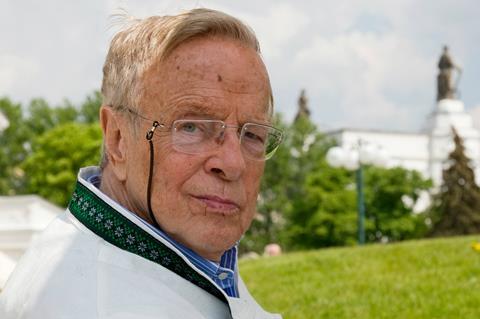 Franco Zeffirelli, the director of extravagant film, theatre, television and opera whose feature credits included Romeo And Juliet, has died in Rome following a long illness. He was 96.
Zeffirelli was born in Florence in 1923. He trained as an architect, and became a set designer and opera director after the Second World War when he established himself as a creator of lavish visuals who would go on to direct renowned adaptations of operas such as La Boheme and Aida.
Critics took note of his film work when he cast Richard Burton and Elizabeth Taylor in one of his first features, The Taming Of The Shrew in 1967, which indicated note only a passion for Shakespeare but a love of grand, classic storytelling that would inform his career.
He followed that up a year later with Romeo And Juliet starring Leonard Whiting and Olivia Hussey, which remains arguably his greatest film achievement and became a hit for Paramount, earning Zeffirelli an Academy Award directing nomination in the process.
Zeffirelli earned a second Oscar nod for best art direction-set direction for La Traviata in 1982. Film credits included Placido Domingo in the lead as Otello (1986), Mel Gibson as Hamlet in 1990, Anna Paquin and Charlotte Gainsbourg in Jane Eyre in 1996, and his final feature, the semi-autobiographical Tea With Mussolini in 1999, which starred Judi Dench, Cher, Maggie Smith, and Joan Plowright, and Lily Tomlin.
Zeffirelli was a devout Roman Catholic who described himself as a homosexual, and became a senator in Silvio Berlusconi's right wing Forza Italia party. He espoused deeply conservative views, and once railed against Martin Scorsese for his film The Last Temptation Of Christ.