Netflix-backed title to hit big screen in Paris and Nantes on June 28, coinciding with global online launch.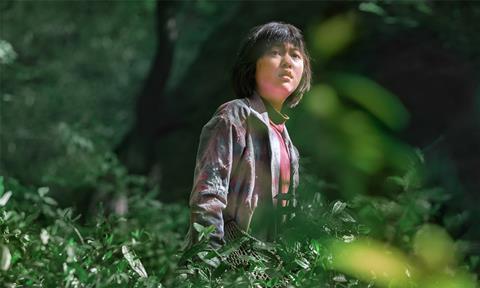 French film magazine SoFilm has announced seven one-off, free theatrical screenings in France for South Korean director Bong Joon Ho's Netflix-backed Okja following its controversial premiere in Competition at Cannes this year.
"These will be the only theatrical screenings in France," magazine editor Thierry Lounas, who is also a co-founder of film production, distribution and sales house Capricci, said. "We're really happy to be showing it on the big screen in Paris, Nantes and Bordeaux. Bong Joon Ho is a great film-maker and we think this is the best the way to see such a film."
Lounas added the deal had only recently been concluded with Netflix.
"After the controversy in Cannes, Netflix was cool about the idea but we managed to convince them that in spite of the controversy, it still made sense to try to show the film theatrically in France," he explained.
"This is not a commercial release but rather a series of one-off free screenings taking place within the framework of our festivals… It's a gift for spectators if you like… we're not able to sell tickets for this film."
Coinciding with its global online launch on the Netflix platform on June 28, the title will screen for free at three independent cinemas in Paris: the Max Linder Panorama, the Méliès Montreuil, and the Forum des Images.
That same day, it will play twice in the western French city of Nantes, at the Stereolux cultural centre and as the opening film of the SoFilm Summercamp festival in an open-air screening on the city's historic docks.
It will also screen twice in Bordeaux on July 6 as part of Les Tropicales festival, organised by the magazine in collaboration with the independent Utopia cinema as well as the city's innovative eco-quarter Darwin.
Okja has been at the heart of a fierce debate in France over the future of the country's media chronology laws ever since it was selected for Competition in Cannes.
French exhibitors protested its inclusion, saying Netflix's disruptive digital distribution model undermined France's cinema-going culture.
France's strict media chronology rules, requiring a 36-month gap between the theatrical release of a film and its distribution on an SVoD platform, made a French theatrical release for Okja unlikely from the start.
The issue has divided the French film industry between those who want the chronology laws to remain intact and those who feel they need to be updated to suit the digital age.
Lounas said that while SoFilm magazine – aimed at a young, cinephile readership – is a champion of the big screen experience, it was clear that France's media chronology laws needed to be revamped.
"Everyone needs to sit down around a table to find a solution in the interest of both the films and the spectators," he said.
News of the French screenings follows Netflix's announcement that Okja will premiere theatrically in New York and Los Angeles day-and-date with the global online launch on June 28. The film is also set for a 10-screen, day-and-date release in the UK.
Its day-and-date release in Bong's native South Korea could be marred, however, by a threatened boycott by three of the country's largest cinema chains, who are demanding a three-week holdback period between the theatrical and online release.